History
1970 -
Business/Operations
Products/Technologies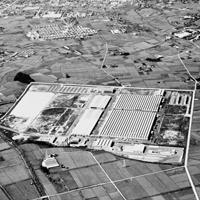 Takahama Plant starts operations, producing industrial vehicles.
1970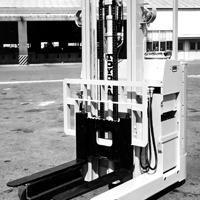 FBR10/15 reach truck (stand-up type) introduced.
Divisional organization system introduced (head office, Textile Machinery, Industrial Vehicle, Vehicle and Obu Plant).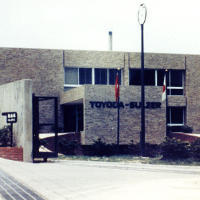 Toyoda-Sulzer Manufacturing Ltd. established as a joint venture with Sulzer Brothers, Ltd. of Switzerland to manufacture projectile looms.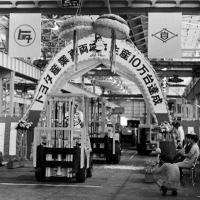 Industrial vehicle production reaches 100,000 units.
1971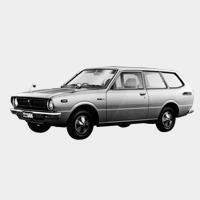 Corolla (van) production starts.
1972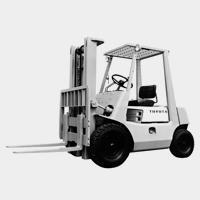 Lift truck with built-in headguard production starts.
Industrial vehicle monthly output reaches 3,000 units.
1973
6P (6-cylinder swash plate) compressor production starts.
1974
Car air-conditioning compressor production reaches 1 million units.
1975
Compressor Department set up.
1976
Nagakusa Plant monthly output reaches 10,000 units.
Compressor Division separates from Textile Machinery Business Division.
1977
Swash plate compressor technology licensed to Chrysler and Ford.
JOBSUN skid steer loader introduced.
1978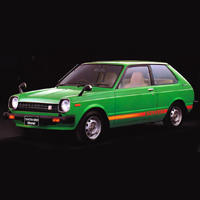 Starlet (automobile) production starts.
FBE model Narrow Ace, three-wheeled electric counterbalanced lift truck introduced, a first among domestic manufacturers.