History
1950 -
Business/Operations
Products/Technologies
1951
Spinning frame monthly output reaches 100,000 spindles.
1952
Production of press die for automobiles starts.
Kyowa Plant starts operations, producing engines and assembling automobiles.
1953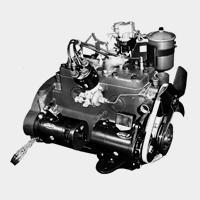 Automobile engine (S-type gasoline engine) production starts.
1956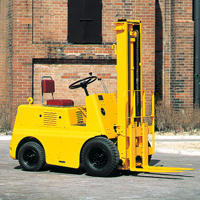 Model LA 1-ton lift truck, Toyota's first lift truck model, introduced.
1957
D-type diesel engine parts production starts.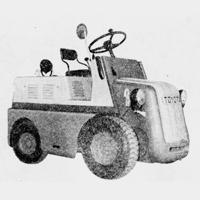 The Model LAT 0.85-ton towing tractor introduced.
1958
APA special procurement vehicle production starts.
1959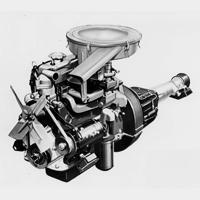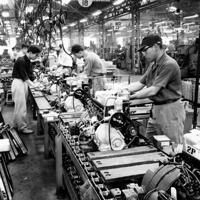 P-type gasoline engine production starts.