Value Creation Process
Based on the Toyoda Precepts (corporate creed) and basic philosophy, we aim to engage in value creation through our diverse businesses and continue contributing to society. To this end, we will strive to directly address the changes and challenges surrounding society, make the most of the core assets and strengths we have accumulated to date and achieve our 2030 Vision and CSR material issues.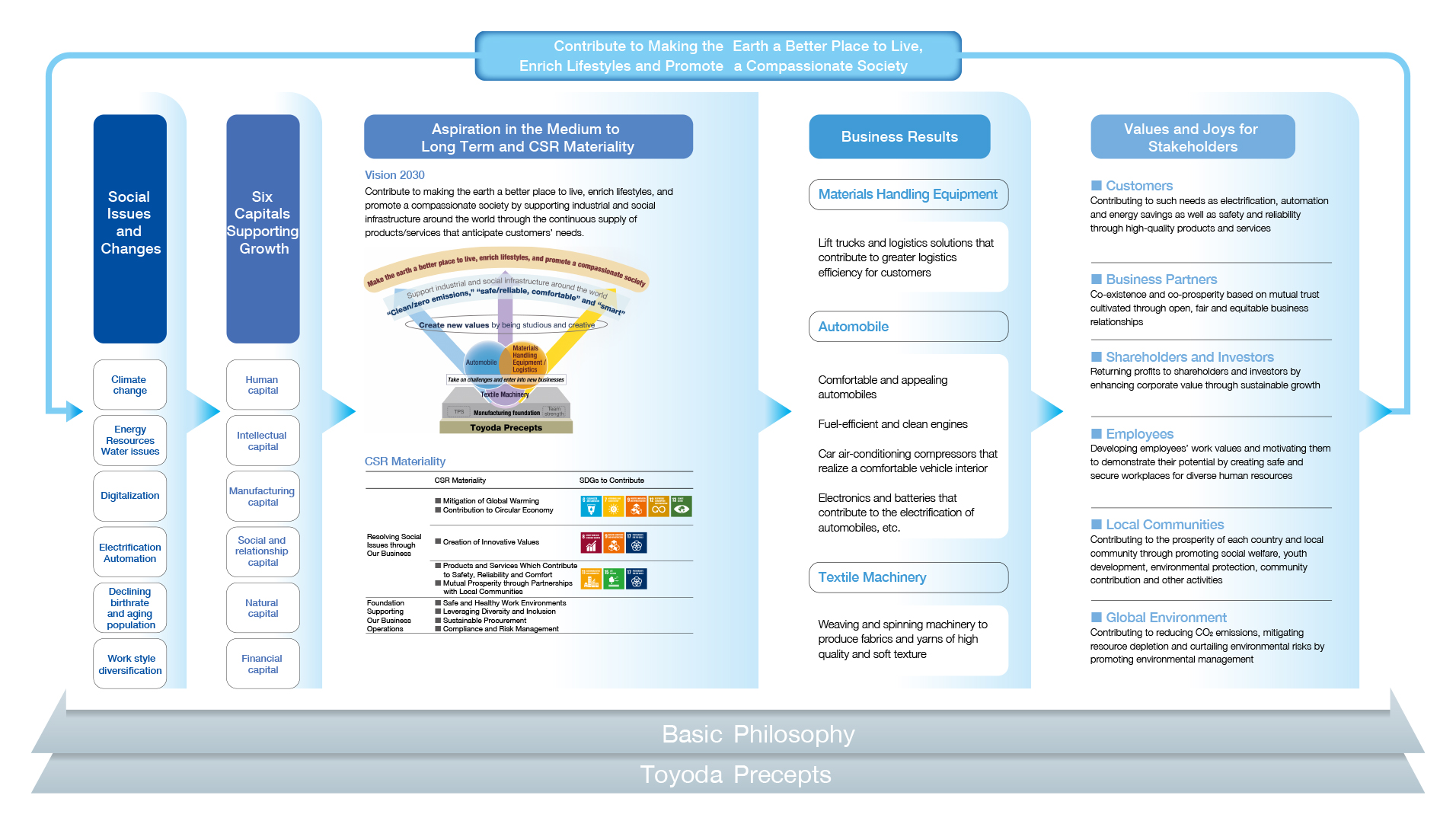 Six Capitals Supporting Growth
Since our founding in 1926, we have engaged in and developed our diverse businesses based on our desire to contribute to society. Building on the six capitals we have accumulated to date, we strive to achieve sustained growth by flexibly responding to a drastically changing society.