Establishing a Society in Harmony with Nature
In order to establish a society in harmony with nature, Toyota Industries assesses and identifies the effects of our business activities on biodiversity and based on those results, strives to conserve biodiversity through measures such as creating biotopes in cooperation with local communities.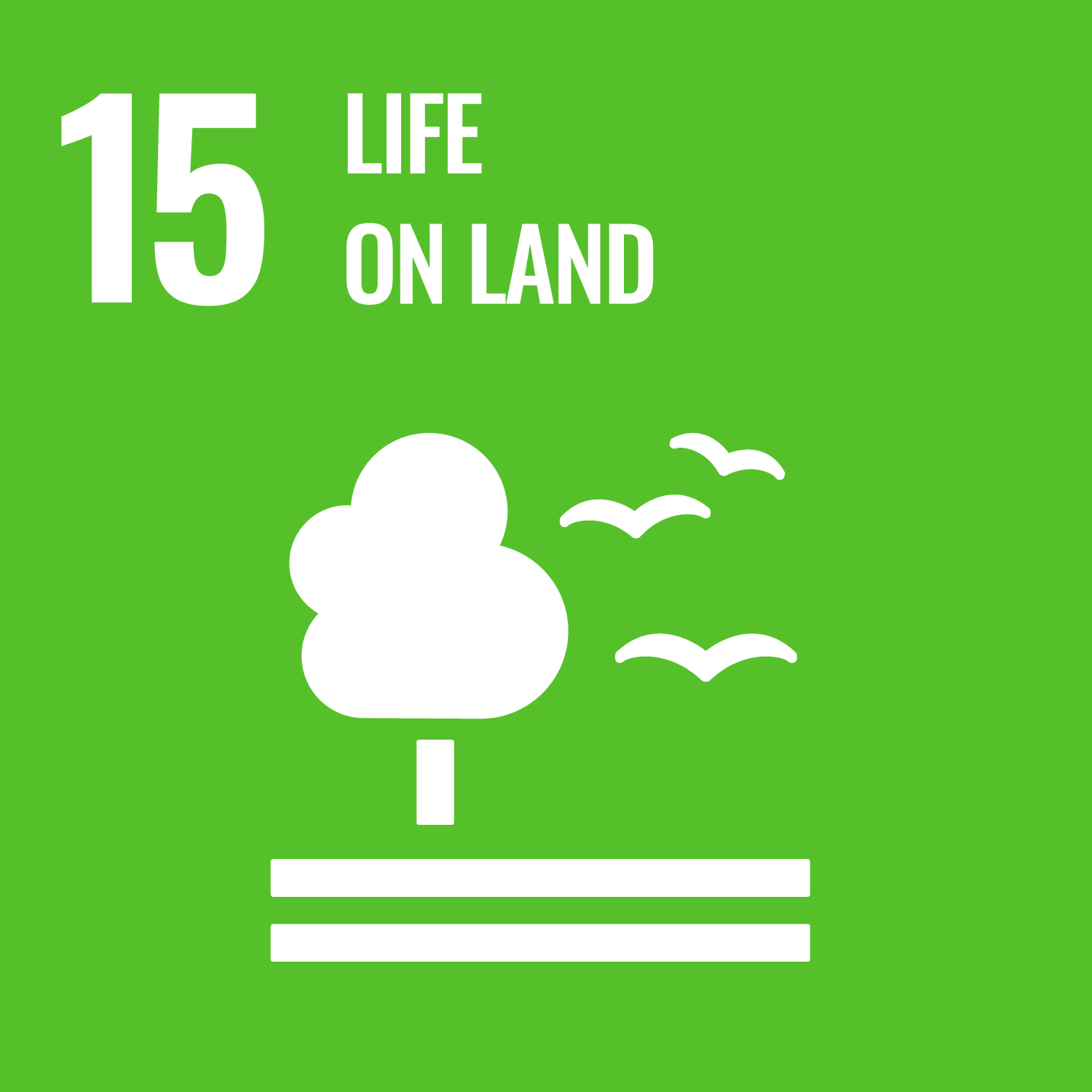 Our Approach
Deforestation is now proceeding in various parts of the world, causing the fragmentation of the habitats of living organisms. In order for humankind to live in harmony with nature, it is essential to protect nature in each region. In our Environmental Vision 2050, we set a goal of generating a positive impact on biodiversity and have been conducting various business activities while continuously paying attention to their influence on the natural environment. We have also formulated the biodiversity policy and been promoting initiatives accordingly. The policy clearly stipulates that we seek to reduce the impact of our business activities on biodiversity and work with local communities for the conservation of biodiversity.
Biodiversity Policy
Category
Text
Basic Policy
・ Toyota Industries positions biodiversity preservation as one of its most crucial management issues of environmental management. We will strive to preserve biodiversity and use resources sustainably through our business activities and seek to achieve harmony between our business activities and biodiversity.
Action Policy
Relationship with business activities
・ In all business activities from raw material procurement to product use and disposal, we will strive to understand the relationships with biodiversity and to minimize the impact on biodiversity.
Raw material purchasing
・We will collaborate with suppliers to promote environmentally preferable purchasing that gives consideration to biodiversity.
Land use
・We strive to create biodiversity spaces that give due consideration to relationships with peripheral ecosystems.
Production activities
・We will promote reduction of CO2 emissions, improvement of resource productivity, and reduction of emissions substances of concern.
Product development and design
・We will promote development of products that contribute to reductions in CO2 emissions, 3R (reduce, reuse and recycle) design, and the proper use of chemical substances.
Relationship with society
・We will collaborate with local residents, NGOs, educational and research institutions, and other parties to address various biodiversity issues and seek solutions through long-term and continuous action.
Awareness raising
・We will conduct awareness-raising activities to deepen the understanding and awareness of all employees regarding biodiversity and strive to enable each employee to undertake self-initiated measures to address biodiversity.
Keidanren Initiative for Biodiversity Conservation
Toyota Industries endorsed the Keidanren Biodiversity Declaration Initiative and Action Policy in July 2020. Our policy on biodiversity is in agreement with the declaration and action policy, and in the future we will continue our efforts in the pursuit of harmony between the workings of nature and our business activities.
Collaboration with Chita Peninsula Ecology Network Council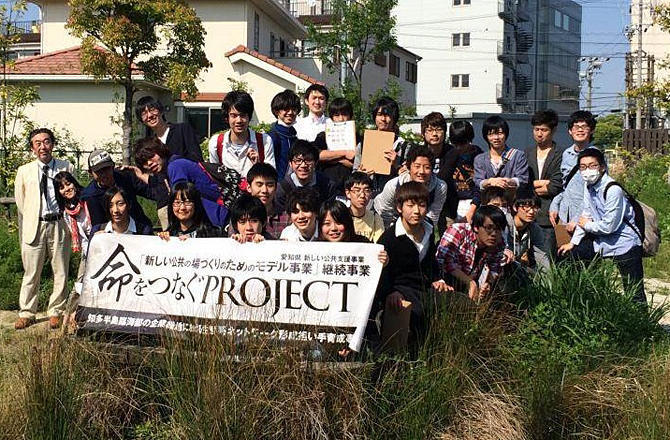 As part of efforts to conserve biodiversity, Toyota Industries collaborates in an initiative of the Aichi prefectural government to promote the development of ecological networks. In fiscal 2012, we joined the Chita Peninsula Ecological Network Council and have since been carrying out activities linked to the local natural environment while working with concerned parties, including local governments, companies, NPOs, expert bodies and students. We have collaborated with the Chita Peninsula Ecological Network Council, creating a biotope east of Obu Station in Obu City, Aichi Prefecture in 2012 and an animal path on the grounds of Higashiura Plant in 2018. In the future, we will cooperate with a variety of organizations and undertake measures that contribute to the formation of ecosystem networks.
Collaboration with TOYOTA Green Wave Project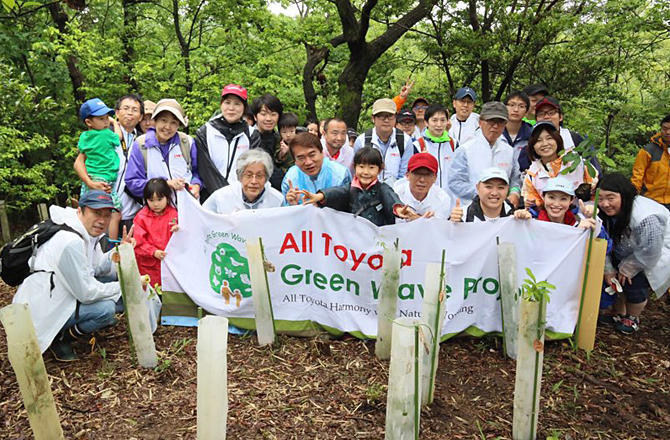 Toyota Industries participates in the All Toyota Green Wave Project, an initiative for Toyota Group companies to collaborate on biodiversity measures. These measures have expanded activities, such as the development of forests on plant grounds and preservation of the habitats of living organisms, from Group companies to local communities and governments. In the past, we have participated in the Fujimae-Higata Cleanup Campaign, an All Toyota event, issued pamphlets summarizing the initiatives of individual companies, held study groups on the development of quantitative assessment methods, and took other action. Going forward, we will expand these initiatives to Toyota Industries Group companies, enlarging the circle of action.

Targets
Target year
Society in Harmony with Nature
Targets
FY2025
・Contribute to the preservation of local biodiversity by utilizing the characteristics of each site
・Promote activities in collaboration with local communities and experts, and foster employees' understanding of biodiversity
2050
・Generate positive influence on biodiversity
Activity Results
Biotope at the East of Obu Station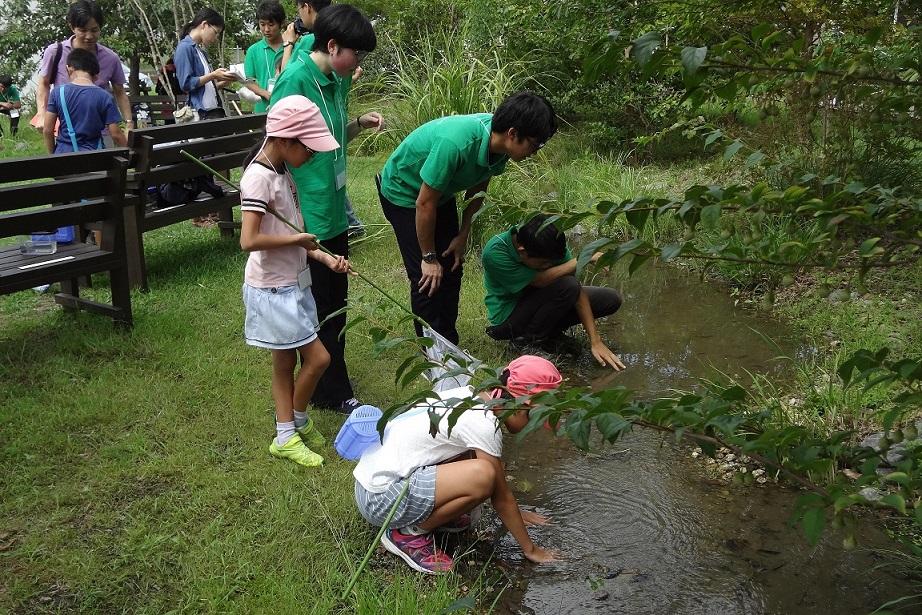 Biotope That Connects People with Nature and the Local Community
The biotope creates a connection with the surrounding green zone and waterfront, and creates an environment that attracts a variety of living creatures. It has also taken root as a place of recreation and relaxation for local residents.
Animal Path within Higashiura Plant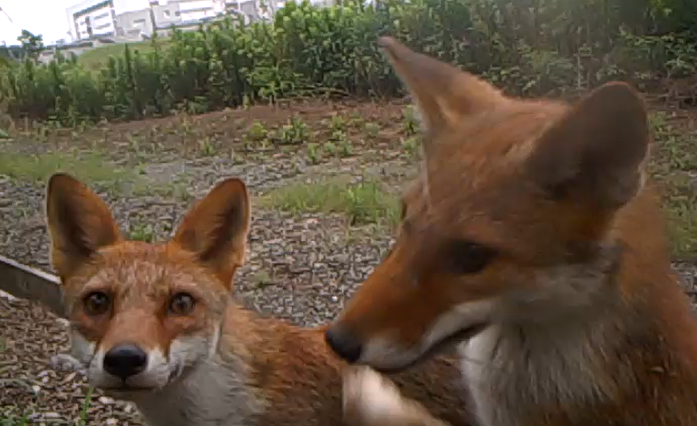 Animal Path That Connects the Habitat of Foxes
Recently, we have found that foxes are living in the wooded area surrounding the Higashiura Plant. However, there were traffic accidents on nearby roads due to lack of enough habitat. In response, we constructed an animal path (an artificial animal trail) within the plant premise, where foxes can safely come and go in their habitat.
Birdpia within Higashichita Plant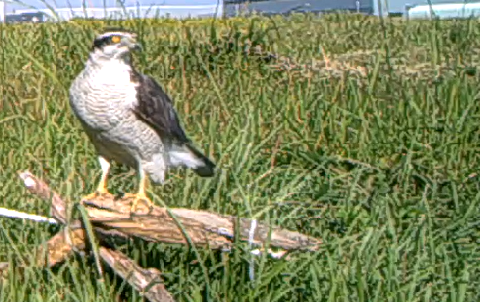 Birdpia where wings rest and lives are connected
The number of migratory birds such as little terns that cross the sea in search of nesting sites has been decreasing year by year. Toyota Group companies along the Kinuura Port coastal area are working together to conserve endangered avian species. We are also involved in conservation activities using the wetlands at our Higashichita Plant.
Examples
Instagram also introduces biodiversity conservation.
To our official Instagram for ecosystem conservation activities