Internal Combustion Lift Trucks
The internal combustion counterbalanced lift truck accounts for a large portion of the market, and comes in gasoline and diesel varieties. Toyota Industries has a wide range of product lineup of lift trucks and attachments to meet customer's requirement for various operations.
Internal Combustion Counterbalanced Lift Truck "8FG/D Series"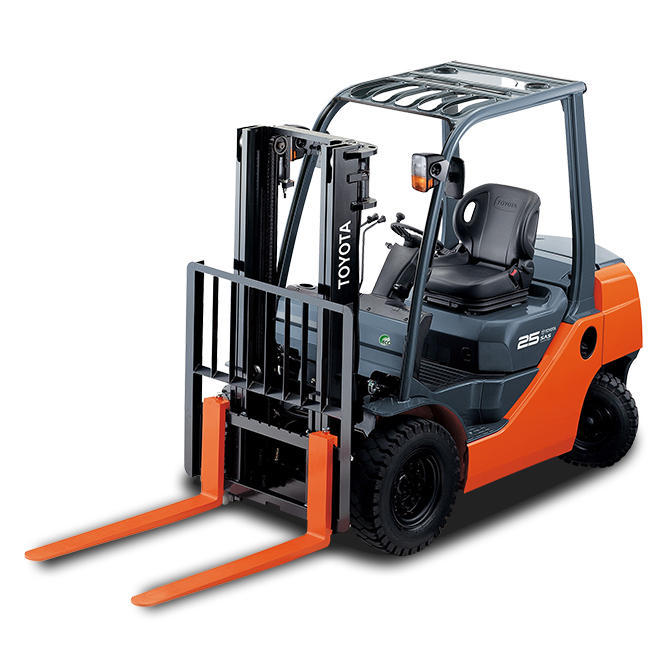 The "8FG/D Series" is the internal combustion counterbalanced lift truck which has outstanding comfort and excellent operability. It is also equipped with high technology that contributes to the creation of a safe workplace.

Internal Combustion Large Counterbalanced Lift Truck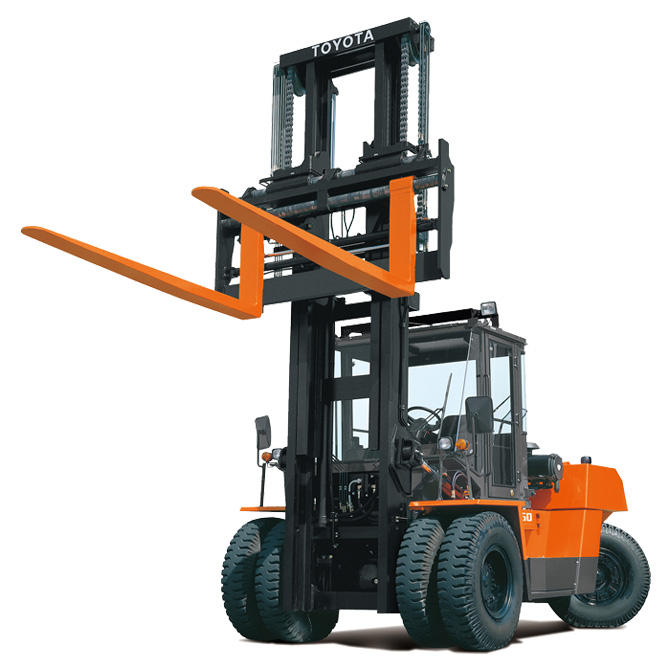 Internal combustion large counterbalanced lift trucks meet the needs of harbor, stone material and lumber loading and unloading applications. Their sturdy, powerful lifting capability makes operation with heavy loads safe and productive.