Internal Combustion Lift Trucks
The internal combustion counterbalanced lift truck accounts for a large portion of Japan's lift truck market, and comes in gasoline and diesel varieties. Internal combustion is used to provide hydraulic pressure to raise and lower the cargo mast during loading and unloading. Toyota Industries boasts a full lineup of lift trucks whose capacities range from 0.5 to over 40 tons. All Toyota lift trucks have high transport and loading/unloading speeds, and they are characterized by superior functionality. A variety of attachments makes them adaptable for a wide range of efficient work.
Internal Combustion Counterbalanced Lift Truck "GENEO" (8FG/D)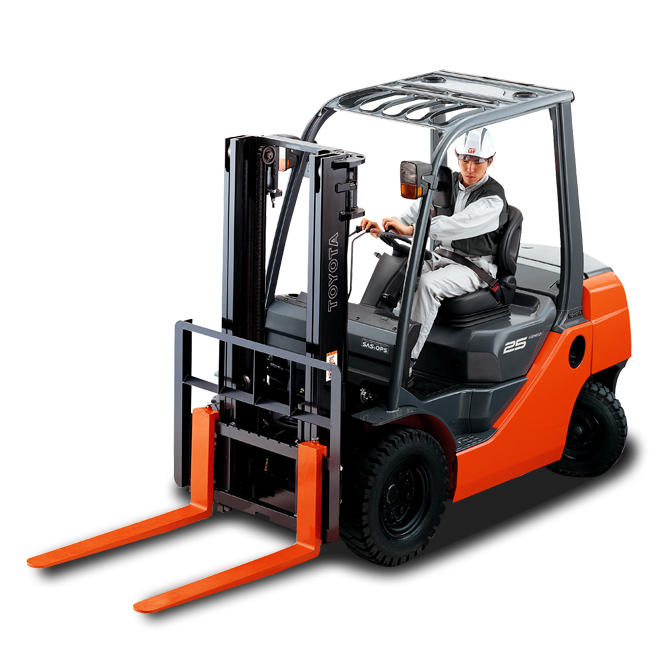 A high level of safety. Equipped to be easy to use and to reduce operator fatigue. New functions which make it environmentally-friendly. Superior durability and reliability. The "GENEO" is the internal combustion counterbalanced lift truck that has all the essential qualities that the lift truck should have.
Internal Combustion Large Counterbalanced Lift Truck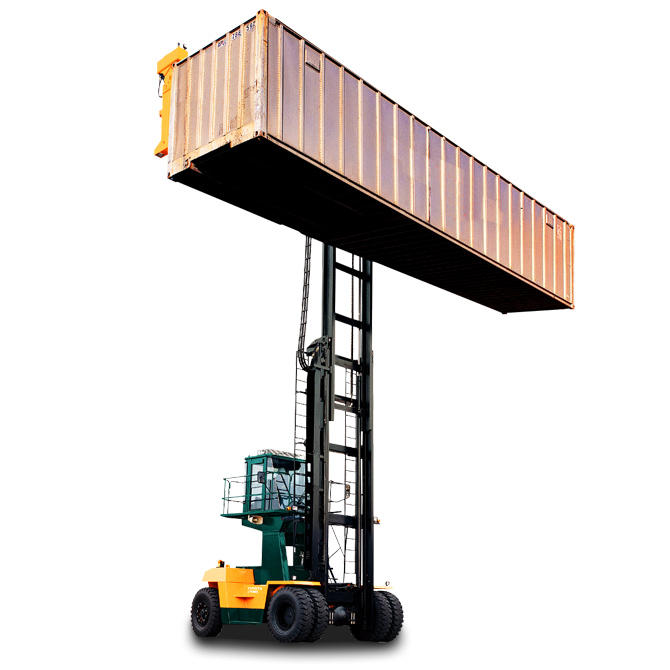 Internal combustion large counterbalanced lift trucks meet the needs of harbor, stone material and lumber loading and unloading applications. Their sturdy, powerful lifting capability make loading and unloading cargo from high places a safe and easy operation.