Electric Lift Trucks
Electric lift trucks use an onboard battery-powered motor to provide power for transport and cargo loading and unloading. The current climate of concern for environmental problems is generating great demand for these lift trucks, which are clean-running, as they produce no exhaust gasses. Our lineup includes two types: the counterbalanced type as well as the reach type for use in narrow aisles.
Electric Counterbalanced Lift Truck "gene B" (8FB)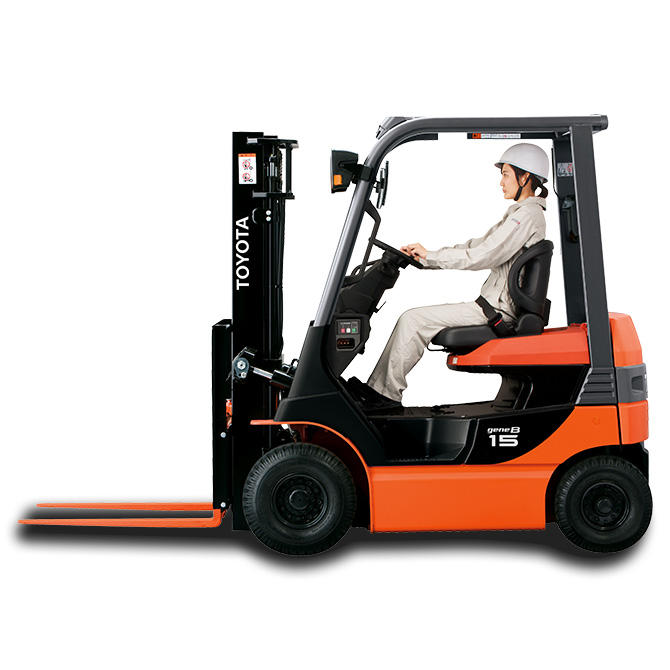 This is an electric counterbalanced lift truck equipped with the AC Power System. This electric lift truck can be used in a wide variety of operations both indoors and outdoors, as well as being reliable and environmentally friendly. The "gene B" works for the future of logistics in various fields having an outstanding energy efficiency, productivity and durability with high water-resistance.
Center-Steering Electric Counterbalanced Lift Truck "GENEO-Ecore" (8FBE)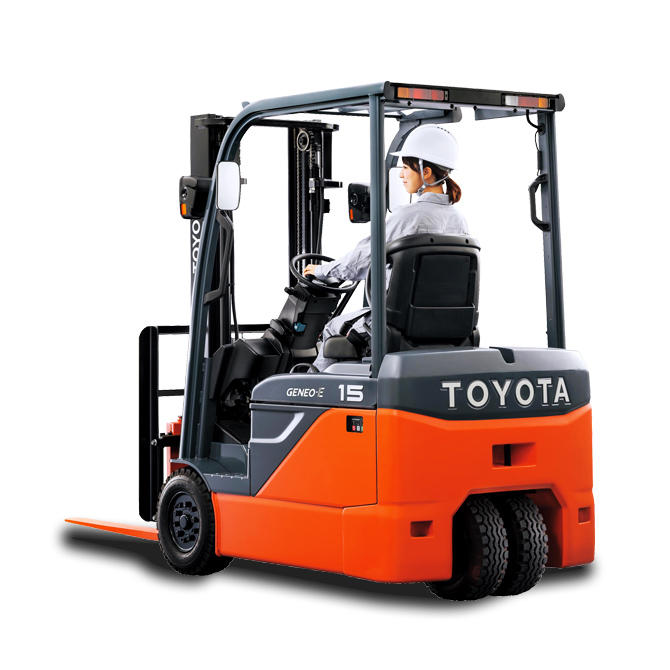 The Center-Steering Electric Counterbalanced Lift Truck "GENEO-Ecore" has power and mobility equivalent to a four-wheel counterbalanced lift truck but with the turning radius as small as a reach truck. GENEO-Ecore contributes to efficient materials handling operations, in indoor and outdoor warehouses, shipment, and delivery operations.
Electric Reach Truck "GENEO-R" (7FBR)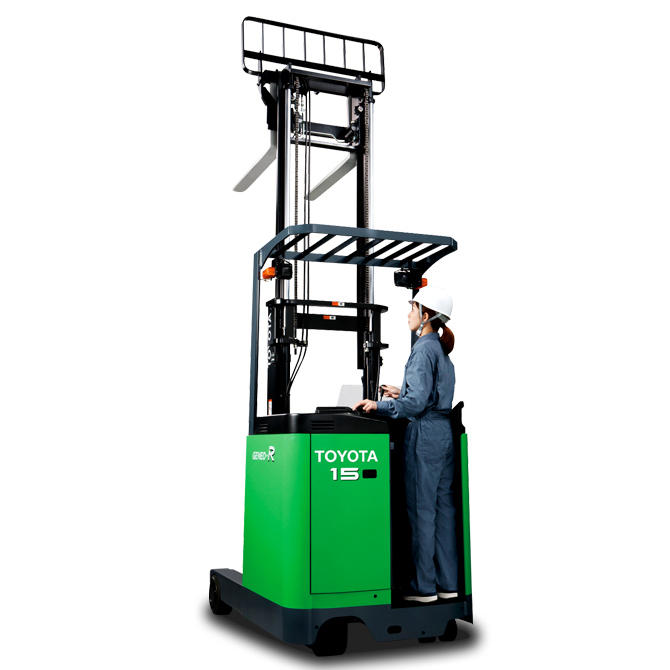 This is an electric reach truck with small turning radius. It makes a great solution for operations in narrow spaces. Its adoption of the System of Active Stability (SAS-R), an improved reach truck version of the SAS system used by the internal combustion "GENEO (8FG/D)" series, allows for even more comfortable operation.