Other Products
Toyota Industries takes advantage of the technology and expertise that it has cultivated over the years, and develops and manufactures a variety of other products that excel in functionality and quality, including viscous type power heaters as well as components for fuel cell vehicles such as hydrogen circulation pumps and air compressors.
Components for the Fuel Cell Vehicle
The FCV (Fuel Cell Vehicle) is driven by electric motor with electricity generated by a chemical reaction between oxygen and hydrogen in the FC stack.
Air Compressor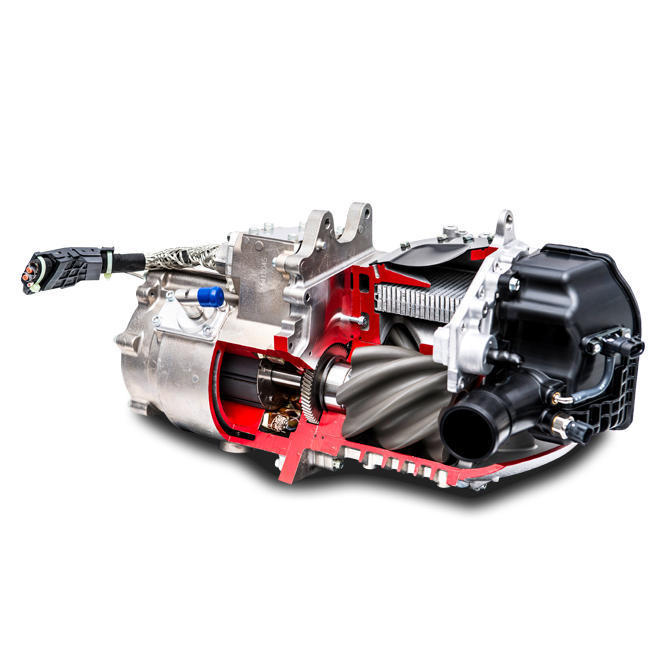 The air compressor is supplying oxygen (Air) to FC stack efficiently with suctioning and compressing oxygen (air). We could improve vehicle acceleration characteristic and vehicle cruising distance due to highly efficient air compression from a low flow rate to a high flow rate range by 6-lobes helical roots type compression mechanism (world first).
(Specifications)
| | |
| --- | --- |
| Pump type | 6-lobes helical roots type |
| Maximum output | 20kW |
| Maximum speed | 12,500r/min |
Hydrogen Circulation Pump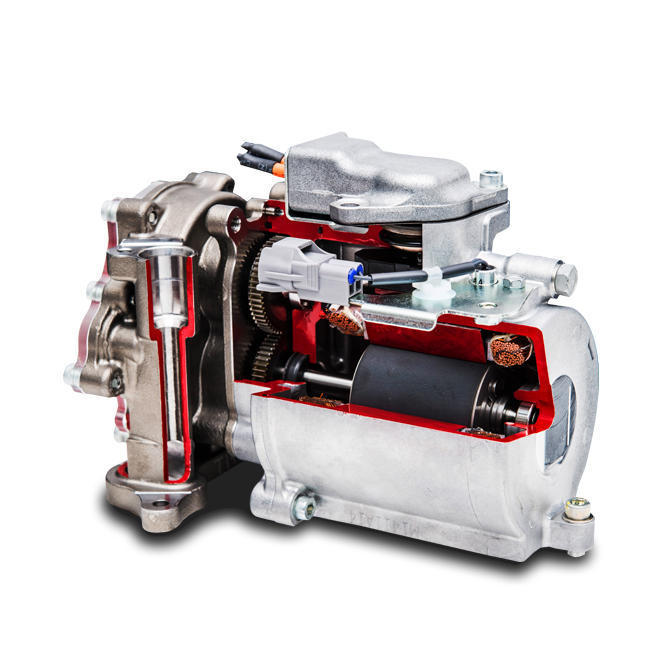 The hydrogen circulating pump has a function of re-circulating hydrogen which has not been chemically reacted in the FC stack, for chemical reaction again.
This makes contribution for improving fuel economy, and elimination of humidifier due to FC stack humidification by circulating generated water.
(Specifications)
| | |
| --- | --- |
| Pump type | 2-lobes straight roots type |
| Maximum output | 430W |
| Maximum speed | 6,200r/min |
Viscous Type Power Heater
The viscous type power heater, jointly developed by Toyota Industries and DENSO Corporation, provides supplementary heat generation for engines that produce low heat levels. This product shortens the time required for the engine water temperature to rise and allows the vehicle cabin to be heated quickly. In addition to achieving miniaturization and low cost by means of simplified construction, the viscous heater also relies on a friction-free non-contact mechanism to guarantee high reliability and safety.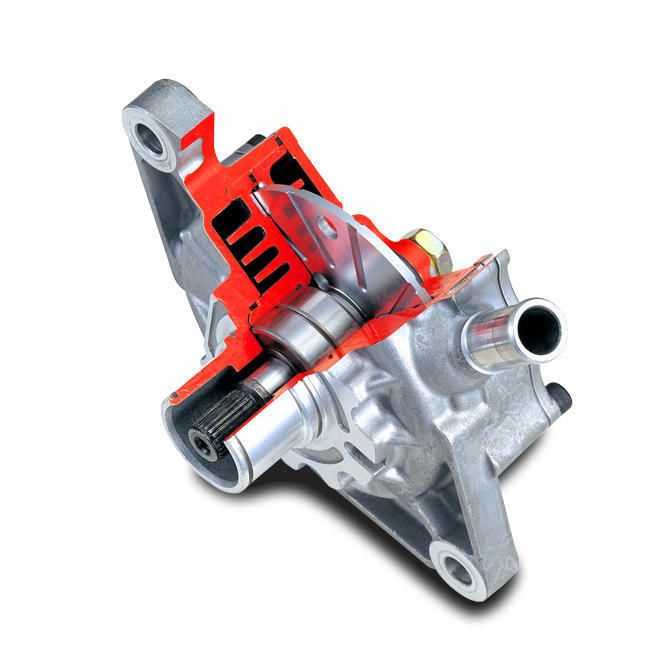 (Specifications)
| | |
| --- | --- |
| Dimensions (barrel diameter x length) | φ116×98mm |
| Weight | 1.2kg |
| Heat generation | 1.6kW |