Electric Compressors
Electric compressors are compressors that are equipped with a built-in motor.
The built-in motor can still operate even when the vehicle's engine is stopped allowing for better fuel efficiency and continued use of the air conditioner for a comfortable cabin temperature even during an idling stop.

Toyota Industries began production of electric compressors for use in electric cars in 1997.
ES14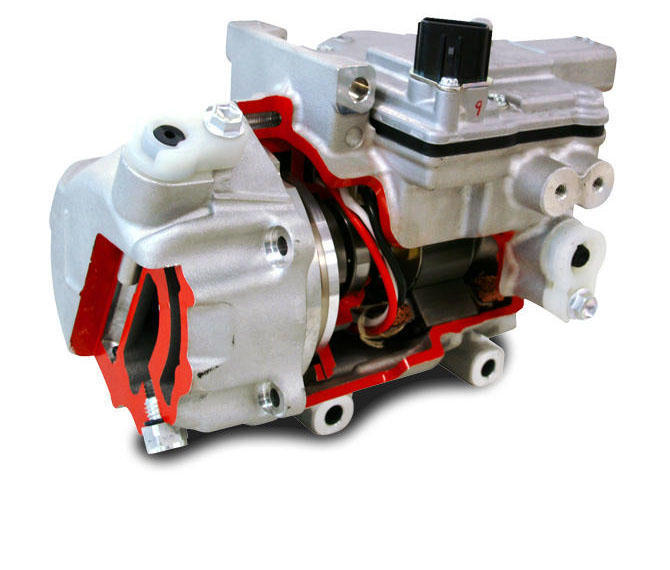 (Specifications)
| | |
| --- | --- |
| Dimensions (barrel diameter x length) | φ109×185 mm |
| Weight | 4.6 kg |
| Discharge | 14 cc |
ESB20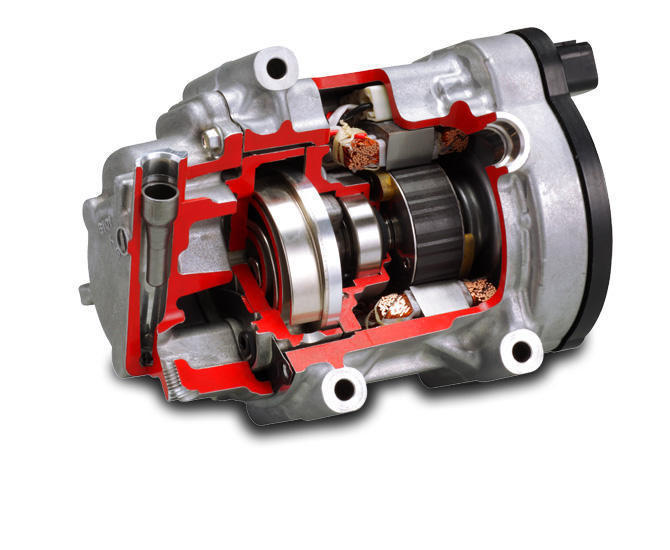 (Specifications)
| | |
| --- | --- |
| Dimensions (barrel diameter x length) | φ109×195 mm |
| Weight | 4.5 kg |
| Discharge | 20 cc |
ESB27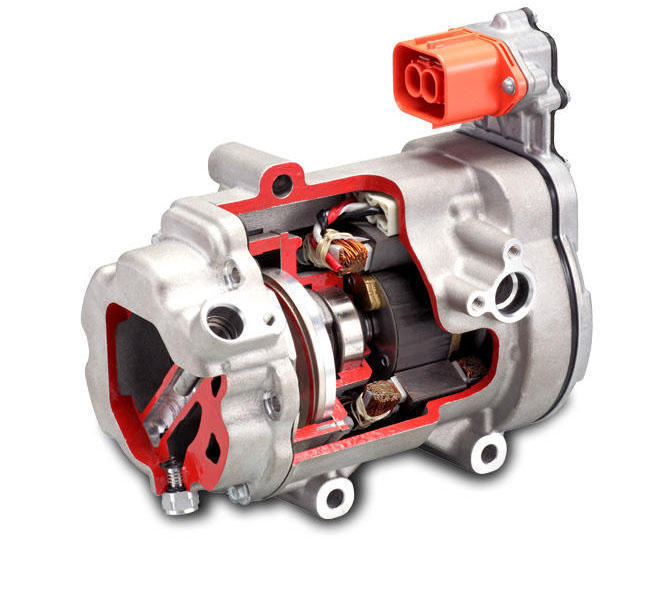 (Specifications)
| | |
| --- | --- |
| Dimensions (barrel diameter x length) | φ109×198 mm |
| Weight | 5.2 kg |
| Discharge | 27 cc |
ESBG27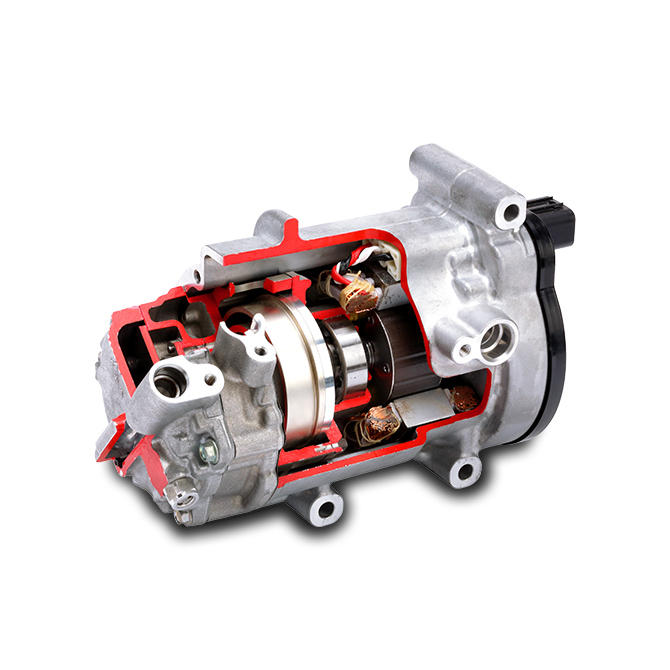 (Specifications)
| | |
| --- | --- |
| Dimensions (barrel diameter x length) | φ109×226 mm |
| Weight | 5.5 kg |
| Discharge | 27 cc |