Toyota Industries Bolsters Global Material Handling Solutions -Acquires Netherlands -based Vanderlande-
[Translation]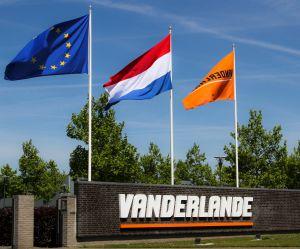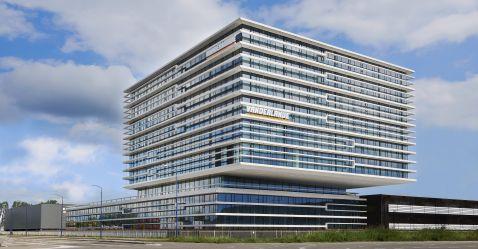 Toyota Industries Corporation (President: Akira Onishi; "Toyota Industries") has signed an agreement with the ultimate shareholders of Vanderlande Industries Holding B.V. ("Vanderlande"), the global market leader for value-added logistic process automation, to acquire 100% of the shares of the company. The acquisition will further strengthen Toyota Industries' materials handling solutions business, a key pillar of its future growth. Founded in 1949, Vanderlande has expert capabilities in material handling systems for the retail and parcel handling industries and is one of the world's foremost companies of passenger baggage handling systems for airports. Vanderlande also develops and manufactures a full lineup of sorters, conveyors, and other materials handling equipment and software, giving the company a competitive advantage in completing large-scale projects in short timeframes. Vanderlande has 50 sites around the world and a staff of approximately 4,500 associates experienced in providing materials handling solutions to major customers in every industry. In 2016, net sales of the company amounted to approximately 130 billion yen.
Advanced material handling systems have become a critical part of infrastructure in recent years by supporting the surging growth of e-commerce. The expanding and changing logistics needs of customers, as well as progress in technologies driving this evolution, are expected to fuel rapid growth in the global market for materials handling systems. The fields served by Toyota Industries' materials handling solutions will broaden in tandem with this growth.
Toyota Industries is the world's No.1*1 manufacturer of lift trucks by market share. In addition to materials handling equipment, the company has gradually broadened the scope of its business domain and now it offers integrated systems and solutions with a focus on mainly Japan. Toyota Industries is prioritizing the expansion and strengthening of its global materials handling solutions. In February 2017, it announced the acquisition of North American materials handling systems integrator*2 Bastian Solutions LLC ("Bastian"). Today's announcement of the acquisition of Vanderlande enables Toyota Industries to expand its range of materials handling equipment and systems globally beyond lift trucks, which will serve as an important first step for expansion of the materials handling solutions business and make a significant contribution to raising the Toyota Industries Group's presence over the world.
Toyota Industries, Bastian, and Vanderlande will together strengthen their collaboration to provide new logistics solutions required by customers on a global level, and the Toyota Industries Group will aim to spur further growth.
1. Acquisition Overview
| | |
| --- | --- |
| 1) Method | Acquisition of 100% of the shares through a wholly owned European subsidiary |
| 2) Cost | Approx. 140 billion yen*3 (1.16 billion euro) |
| 3) Scheduled closing date | Q1 FY2018 |
2. Overview of Vanderlande
1) Company name
Vanderlande Industries Holding B.V.
2) Headquarters Location
Veghel, Netherlands
3) Establishment
1949
4) Representative
Remo Brunschwiler, CEO
5) Business activities

Automated material handling solutions within the industry segments

・Warehouse automation

・Parcel and post handling

・Baggage handling

6) Sales
Approx. 130 billion yen (CY 2016) *3
7) Employees
Approx. 4,500 (as of December 2016)
8) Main shareholder
NPM Capital N.V.
3. Other
This completion of this acquisition requires the approval of antimonopoly authorities and the fulfillment of other general business requirements.
*1 Based on figures from World Industrial Truck Statistics (WITS) and research by Toyota Industries
*2 Systems integrators perform materials handling systems engineering in accordance with customer needs, procure most equipment from outside suppliers, and deliver systems as a turnkey package.
*3 Cost is estimated at an exchange rate of 1 euro=¥120
END
The main products of Vanderlande are as follows.
1. Warehouse automation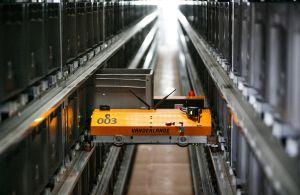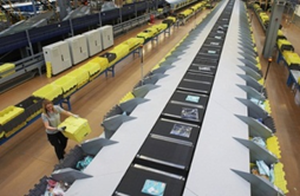 2. Parcel and Post handling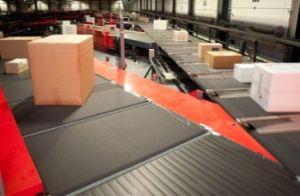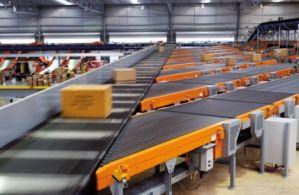 3. Airport Baggage handling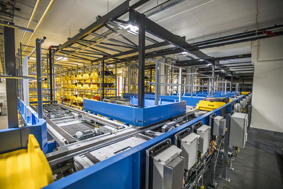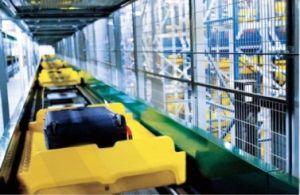 For details of Vanderlande please refer to the following site.