Toyota Industries to exhibit at the Frankfurt Motor Show for the first time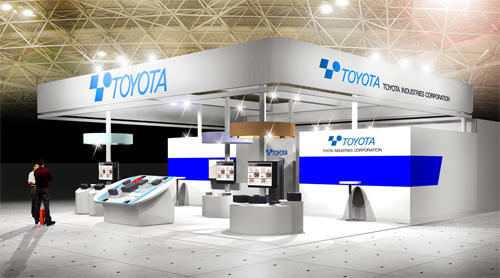 Toyota Industries Corporation (President: Akira Onishi) will for the first time exhibit at the Frankfurt Motor Show, which takes place from September 17 to 27 in Frankfurt, Germany.

The company will exhibit power electronics products used in hybrid vehicles (HVs), plug-in vehicles (PHVs), electric vehicles (EVs) and fuel cell vehicles (FCVs), as well as products related to charging infrastructure, which are essential to the widespread adoption of PHVs and EVs. In addition to displaying its expertise in environmental technologies, which contribute to its reduced environmental footprint, Toyota Industries will use the motor show as an opportunity to expand its sales activities for these products and technologies to European automobile markets.
Toyota Industries' booth is outlined below.
1.Power Electronics Parts
1) Auxiliary parts
Toyota Industries is set to exhibit a number of auxiliary parts, including: the DC-DC Converter, which lowers the high voltage generated by the HV battery to supply power to lights and other on-board equipment, and to charge the auxiliary battery; the DC-AC Inverter, which enables mobile devices to be charged, and can also be used as an emergency power supply in times of disaster; and the On-board Charger for Plug-in vehicle.

In addition, the company will exhibit the inverter for the hydrogen circulation pump installed on the Toyota FCV MIRAI. It integrates the water pump inverter together and achieved smaller size and light weight. Toyota Industries will also be exhibiting its Voltage Stabilizer. This supplies a stable voltage to on-board equipment even when engine vehicles are idling.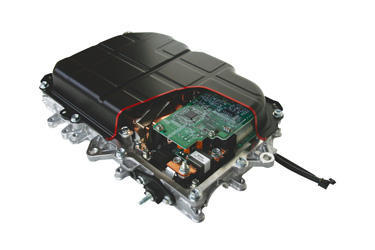 2) Traction parts
Toyota Industries will put a reference exhibit of its EV Powertrain Unit. The company has optimized the parts assembly layout by integrating functional components such as inverters and motors, resulting in a compact and lightweight unit. The inverter has been miniaturized through Toyota Industries' independently developed direct-cooling structure and modularizing of parts.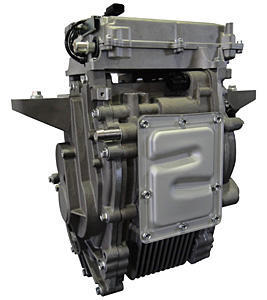 2. Charging Infrastructure Products

Toyota Industries is engaged in the development of charging infrastructure with the aim of popularizing PHVs and EVs. It will exhibit the Charging Stand with Communication Functions, which is ideal for establishing in public spaces, and the compact wall-hanging Charger for home use.


Exhibition Products

Product line-up

Exhibition Product

Power Electronics
Products
DC-DC Converter (for the Toyota Prius, Yaris Hybrid, and Lexus CT 200h)
DC-DC Converter for Electric Power Steering
DC-AC Inverter (100W/150W/400W/1500W)
PCU Direct Cooling Plate (for the Toyota Prius and Prius+)
Voltage Stabilizer
Inverter of Hydrogen Circulation Pump
Inverter for Electric Compressor
EV Traction Inverter
EV Powertrain Unit <Reference Exhibit>


Charging Systems

Charging Stand with Communication Functions
Charger for home use
On-board Charger (for the Toyota Prius PHV)