The Raymond Corporation is a leading global provider of best-in-class material handling products and intelligent intralogistics solutions
Built on principles of innovation and continuous improvement for 100 years, Raymond's integrated automation, telematics, virtual reality and advanced energy solutions provide ways to optimize operations and bring warehouse and distribution operations to a new level of performance. Raymond® electric forklift trucks are engineered to achieve increased productivity and efficiency and are designed to provide ecological and economic benefits. Combining operational excellence, award-winning innovation and world-class global customer support, we work together to run better, manage smarter and keep our customers always on.
Raymond 7000 Series Reach-Fork® Trucks (Narrow Aisle Reach Truck)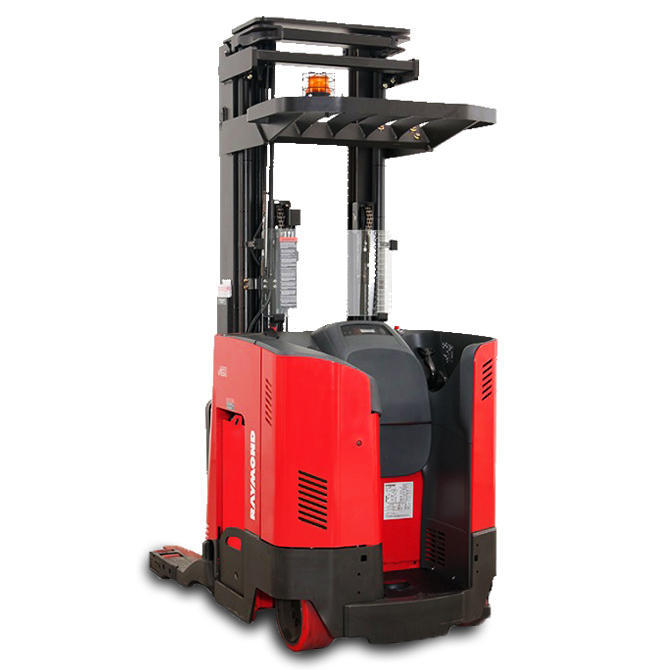 The Raymond 7000 Series reach trucks are engineered for productivity in narrow aisle applications—handling small footprints and maximum throughput needs with over 200 configurations available. Every lift truck is designed with our exclusive ACR System™ (advanced AC motor control system) that offers longer battery shift life for greater energy efficiency and maximum economic and ecological benefits. Other key features include an intuitive multi-function control handle, patented open view mast, low step height, ductile iron baselegs and an exclusive suspension system for superior load stability.
Raymond 8000 Series Pallet Trucks (Electric Pallet trucks)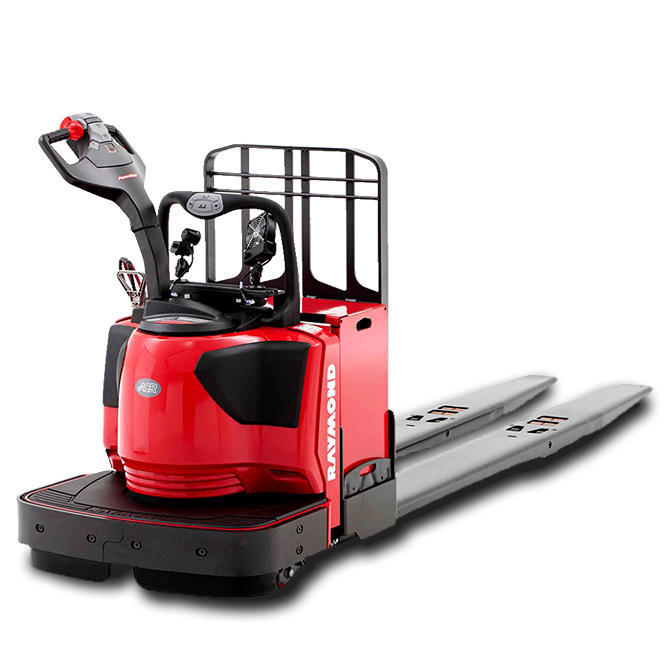 The Raymond 8000 Series pallet trucks are designed for durability, maximum throughput and energy efficiency—contributing to more productive and sustainable operations. Raymond pallet trucks execute versatile dock, horizontal and low-level order picking warehouse activities with five different available products—end rider, center rider, enclosed end rider, motorized walkie and tow tractor. PowerSteer helps reduce steering effort up to 90 percent and provides speed-sensitive steering for optimized productivity and control. User friendly features include roomy operator compartments with padding and multiple lean points, accessory bars with lights and fans, large storage totes and additional caster options.
4000 Series Stand-Up Counterbalanced Trucks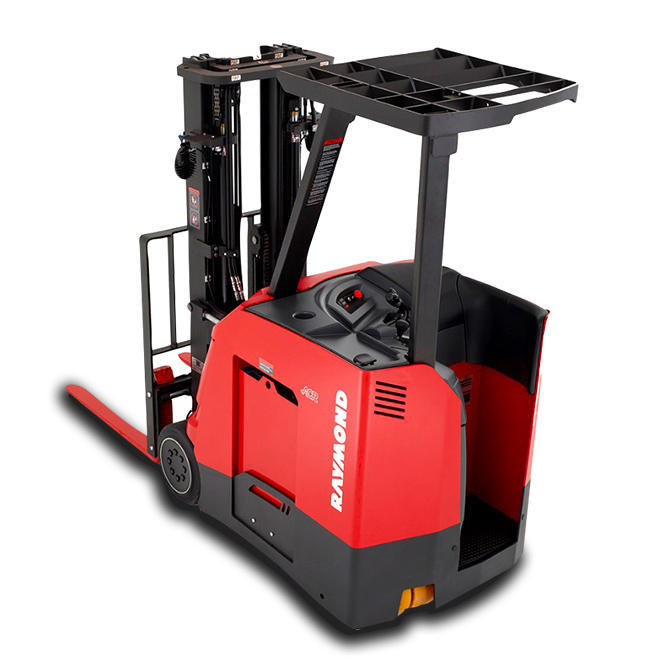 Raymond Stand-Up lift trucks are multipurpose vehicles designed to work alone or with other systems as part of a total material handling solution. The trucks are ideal for jobs that require precise maneuvering in tight spaces—like dock operations, transport, putaway, or supplying narrow aisle vehicles. They are designed with Raymond's exclusive ComfortStance™ suspension system and perform each task with speed, power, and efficiency. Raymond's ACR System™ (advanced AC motor control system) delivers a powerful AC drive and lift that reduces downtime and increases warehouse productivity enabling faster, smoother operation while increasing operator confidence and lowering the total cost of ownership.
4000 Series Sit-Down Counterbalanced Trucks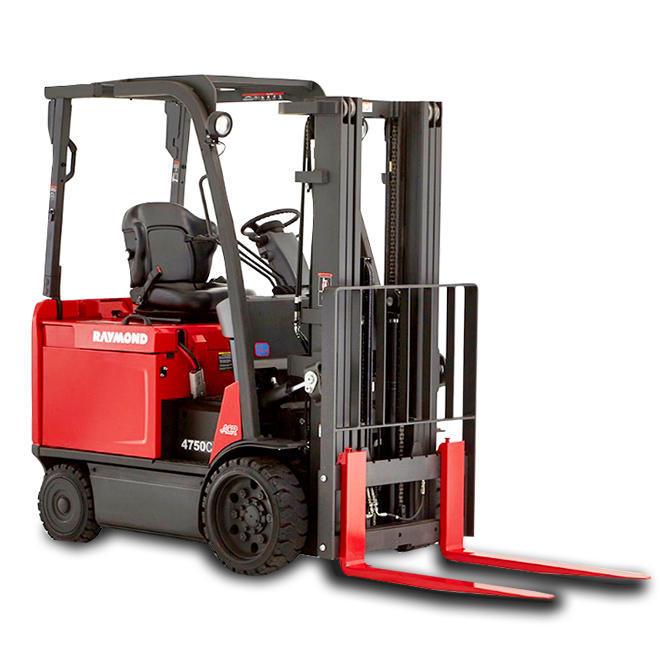 Raymond Sit-Down lift trucks are intelligently engineered and designed to work as stand-alone products or as part of an integrated material handling solution, helping operators move products throughout any warehouse. These versatile counterbalanced lift trucks are suited for various load sizes and weights and can efficiently handle a variety of materials with specialty attachments.
Raymond 9600/9700 Swing-Reach Trucks (Very Narrow Aisle Lift Truck)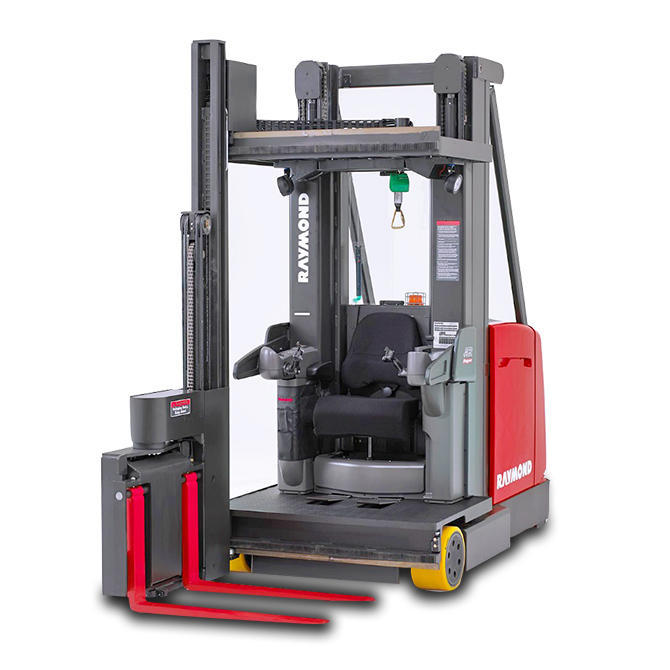 The Raymond 9600/9700 pallet trucks are dual purpose very narrow aisle lift trucks for pallet handling and/or case picking. Every Raymond pallet truck moves more loads quickly and efficiently; with stability at height, smooth hydraulic controls, precise load handling and an ergonomically designed operator compartment. Our exclusive energy-saving features include the ACR System™ (advanced AC motor control system) for longer battery run times and regenerative lowering that returns energy to the battery when the turret truck is lowering its load.
Raymond 9800 Swing-Reach Truck (Very Narrow Aisle Lift Truck)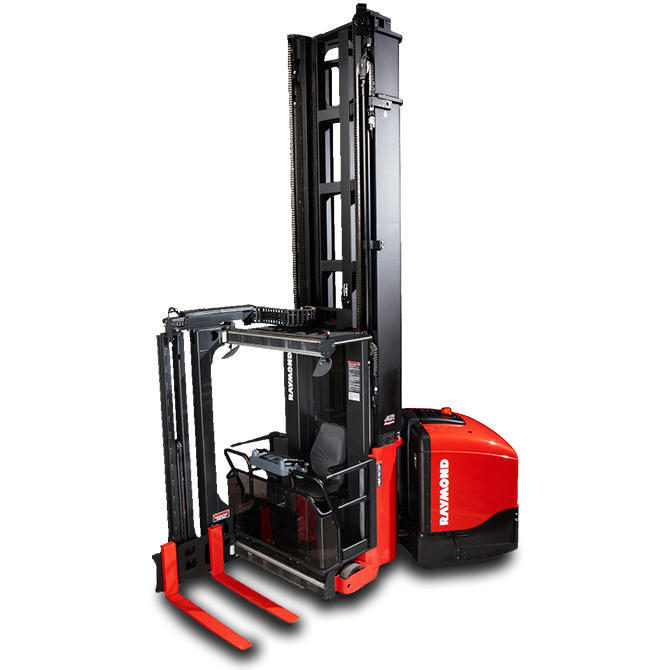 The Raymond 9800 pallet truck is the ultimate very narrow aisle lift truck. It is designed to lift heavier loads higher in a compact footprint with improved speed and energy efficiency. A unique Articulated Steering System enables the pallet truck to maneuver easily through narrow aisles and allows for additional pallet positions on storage aisle ends. An Advanced Lifting System integrates a combination of hydraulic and gas-pressure lifting while regenerative lowering returns energy to the battery for maximum energy efficiency.
Raymond 5000 Series Orderpickers (Stock Picker)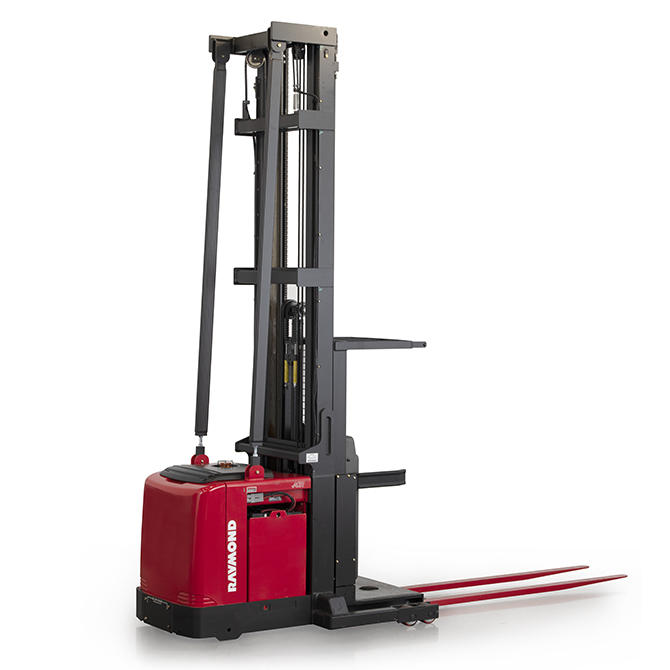 The Raymond 5000 Series orderpicker trucks move product quickly, efficiently and comfortably. Our exclusive ACR System™ (advanced AC motor control system) delivers industry-leading lift and lower speeds and easy-to-use ergonomic controls enhance operator comfort for greater productivity. Programmable speeds, intuitive handling and multiple available options such as intelliguide™ wire-guidance system make the 5000 Series orderpickers exceptionally versatile, while easy maintenance and reduced service requirements lower cost of ownership.
Raymond 9300/9400 Sideloaders (Long Load Lift Truck)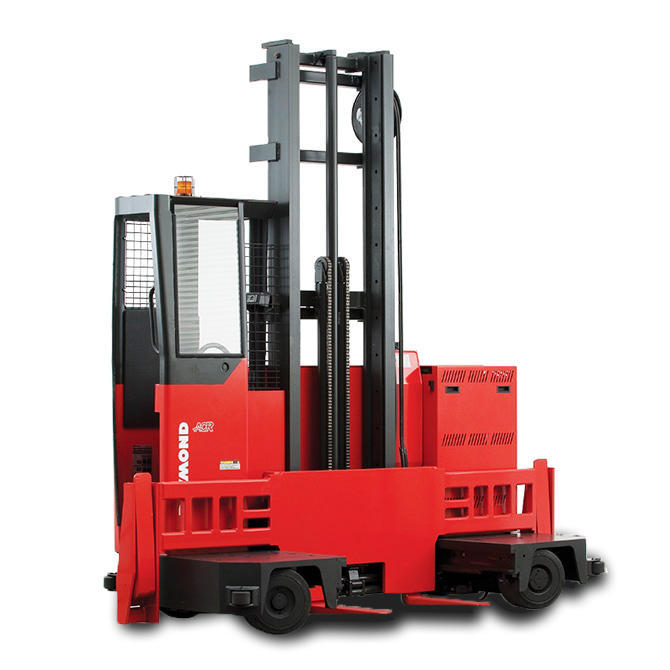 The rugged, dependable Raymond 9300/9400 Sideloader excels at narrow aisle storage, palletless handling and moving long and bulky loads in tightly confined areas. With superior maneuverability, the 9300/9400 Sideloader features AC drive and AC lift, and Raymond's exclusive ACR System™ (advanced AC motor control system) which enhances productivity by increasing uptime, delivering faster travel and lift speeds, and maintaining high performance throughout the battery cycle. Stacking capability as high as 30-feet for loads as long as 26 feet.
Raymond Courier™ Automated Guided Vehicles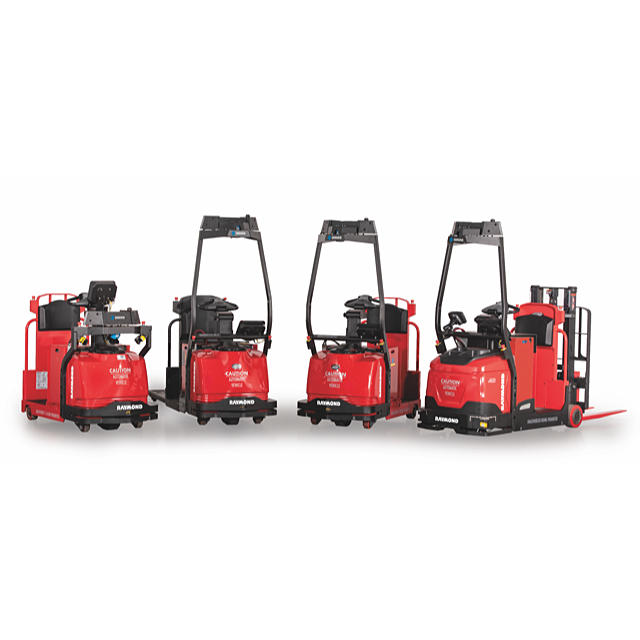 The Raymond Automated Guided Vehicles (AGV) provide flexible, scalable automation that integrates into warehousing operations. The Raymond Courier automated guided vehicles are taken from our industry-leading pallet truck, stacker and tow tractor designs and engineered for manual and automated operation. This hybrid design gives operators the flexibility to program the truck to run on its own or operate manually as a traditional lift truck. These automated trucks do not require the installation of magnetic tape, wires or integrations required of traditional automated guided vehicles. The Raymond Courier delivers maximum productivity to warehouse, distribution, and manufacturing facilities.
iWAREHOUSE® Fleet Management System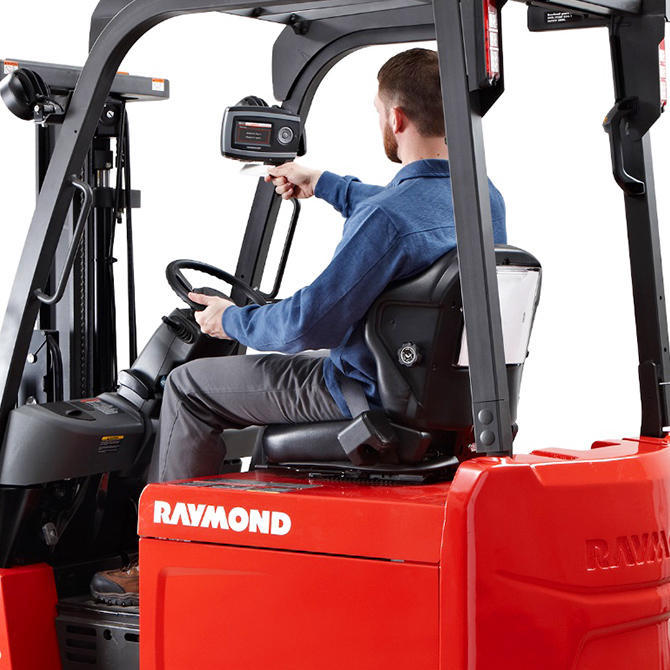 Raymond's iWAREHOUSE® Telematics provides a scalable telematics and solution for businesses looking to effectively manage and report on powered industrial vehicle and operator performance while reducing costs and improving productivity. Effectively manage vehicles and operators—whether you're running Raymond trucks or a mixed fleet. Promote operator accountability, monitor impacts, maintain records for compliance, and report on utilization metrics for your industrial vehicle fleet, operators and batteries. Additional functionality such as maintenance cost tracking, load sensing, task selection, labor management system integration, real time location tracking, object detection and notification, and professional services are available to take your enterprise to the next level.
Find more about RAYMOND's sales network and products.