Continuous Variable-Displacement Type Compressors
Variable displacement compressors control the amount of refrigerant being discharged by changing the angle of the rotating swash plate. This smooth control is linked to engine and driving conditions and does not only result in improved driving comfort, but also contributes to vehicle environmental performance by reducing the compressor's energy consumption.
One-Way Swash Plate Internally Controlled Type
A control valve senses the intake pressure of the refrigerant gas, which varies with the temperature in the vehicle's cabin, to maintain an optimum compressor displacement. This system makes possible a smoother driving experience as well as comfortable temperature control.

In 1995, Toyota Industries began mass production of the one-way swash plate compressor with continuous variable displacement for the first time in the world.
SCSE06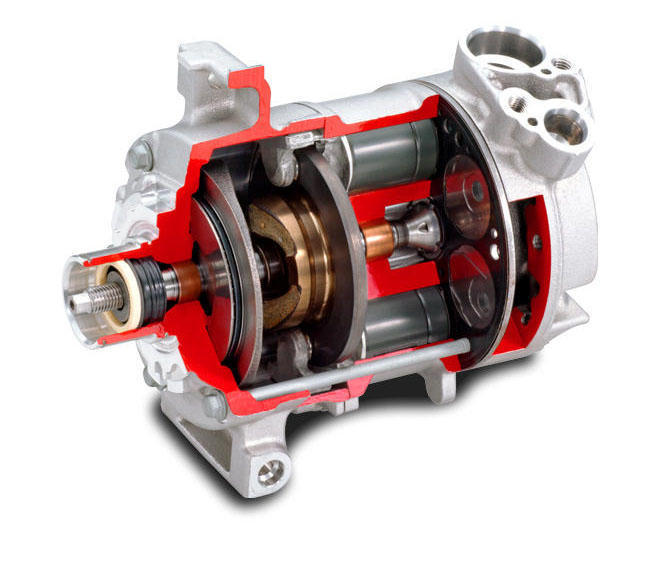 (Specifications)
| | |
| --- | --- |
| Dimensions (barrel diameter x length) | φ112×160mm |
| Weight | 3.4kg |
| Discharge | 8~120cc |
One-Way Swash Plate Externally Controlled Type
This type of compressor sends an electronic signal originating outside the compressor to the control valve to make possible precise voluntary control so that the compressor can operate at optimum displacement. This system allows significant energy savings.

Based on the one-way swash plate design, Toyota Industries began mass production of the world's first external signal-controlled compressor with a one-way swash plate, continuous variable displacement, and onboard clutch in 1997.
5S10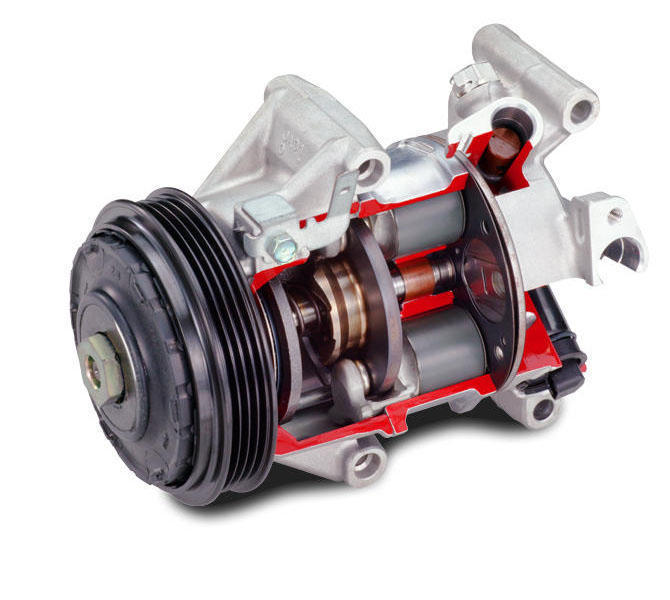 (Specifications)
| | |
| --- | --- |
| Dimensions (barrel diameter x length) | φ101×132mm |
| Weight | 2.8kg |
| Discharge | 0~100cc |
6SES17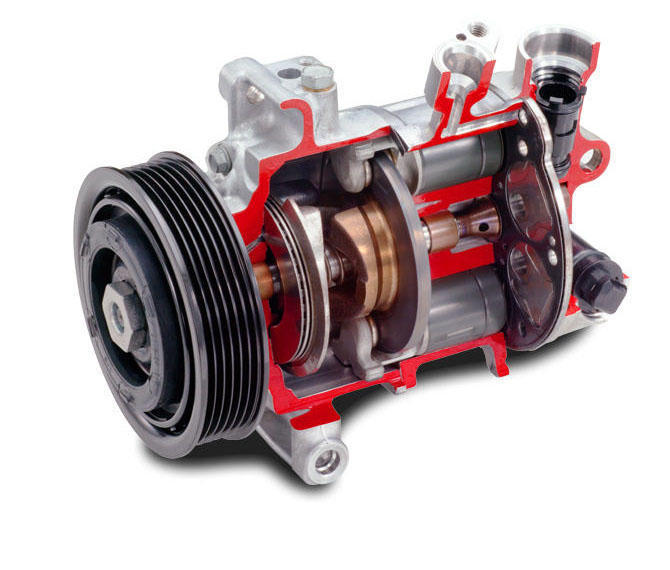 (Specifications)
| | |
| --- | --- |
| Dimensions (barrel diameter x length) | φ112 ×185mm |
| Weight | 3.5kg |
| Discharge | 0~141cc |
7SES17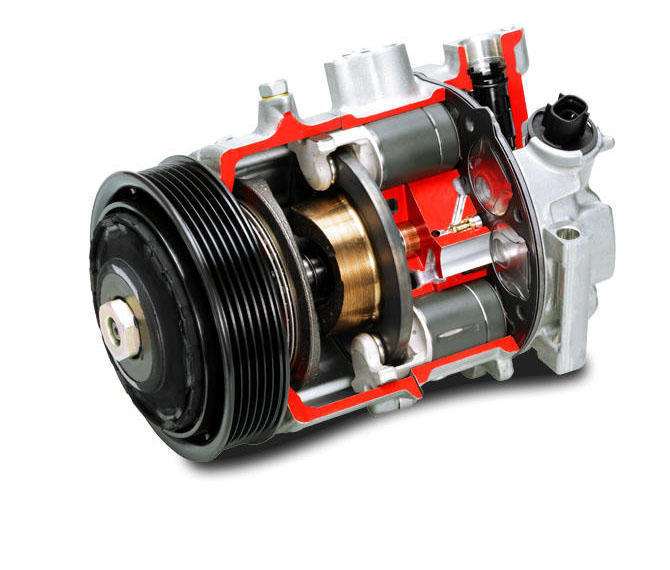 (Specifications)
| | |
| --- | --- |
| Dimensions (barrel diameter x length) | φ123 ×197mm |
| Weight | 4.2kg |
| Discharge | 0~171cc |
7S33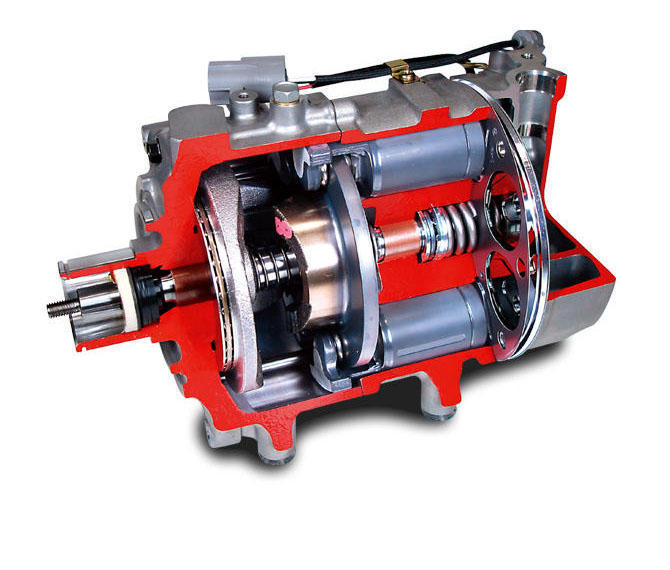 (Specifications)
| | |
| --- | --- |
| Dimensions (barrel diameter x length) | φ152 ×214mm |
| Weight | 8.3kg |
| Discharge | 15~333cc |