Materials Handling Equipment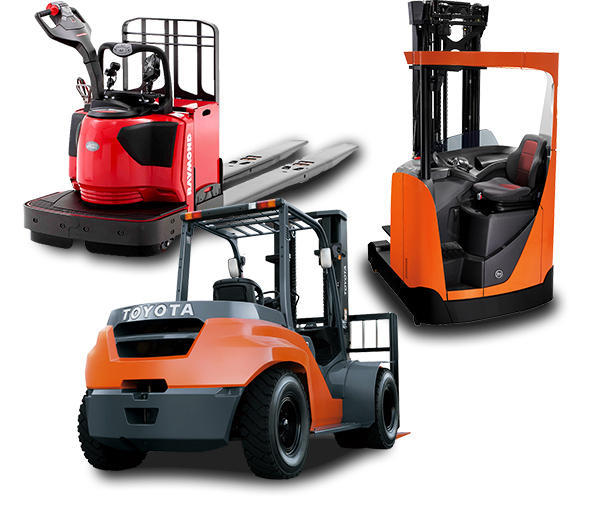 Toyota Industries develops, produces, sells and provides services for a broad range of products, from industrial vehicles centered around a full lineup of lift trucks (0.5- to 43-ton capacities) to materials handling systems. Lift trucks, which capture the top global market share, are delivered to customers around the world under the TOYOTA, BT, RAYMOND and CESAB brands. Toyota Industries also strives to provide finely tuned after-sales services so that customers can always use our products in the best possible condition.
While raising the level of after-sales services for developed countries, we are reinforcing our sales and service networks as well as enhancing service training for emerging countries.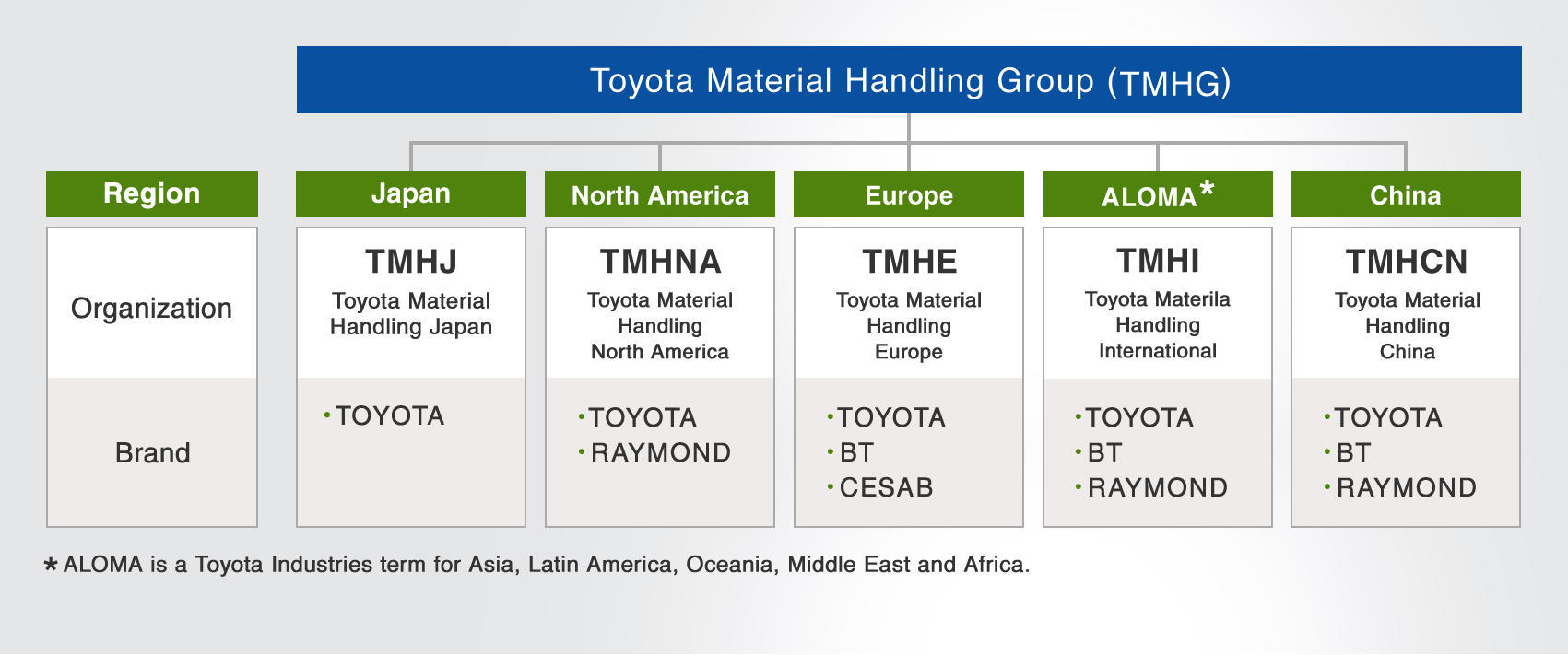 Global Business Development Led by Toyota Material Handling Group (TMHG)
As a market leader in the materials handling equipment and logistics fields, Toyota Industries assists customers worldwide in attaining greater logistics efficiencies by delivering logistics solutions optimally tailored to their specific needs. Under the TMHG management structure, we engage in business under the TOYOTA, BT, RAYMOND and CESAB brands. Mutually utilizing the sales and development strengths of each brand, TMHG is promoting business expansion on a global scale.
Starting Feasibility Test of the Fuel Cell (FC) Lift Truck
In February 2015, Toyota Industries started a feasibility test of its FC lift truck in the international cargo area of Kansai International Airport. This test is conducted as part of the "Hydrogen Grid Project," a pilot project undertaken by New Kansai International Airport Co., Ltd. It aims to become Japan's first airport to make extensive use of hydrogen energy at airport facilities. By participating in this feasibility project, we will promote the development of practical applications of FC lift trucks to facilitate their broader use.