Vision 2030
Toyota Industries Corporation (TICO) was established in 1926 to manufacture and sell the Type G automatic loom invented by founder Sakichi Toyoda.
Since then, TICO has taken on challenges and entered into new business domains including automobiles, materials handling equipment and logistics.
What has consistently supported us throughout TICO's history is our Founding Spirit, namely the Toyoda Precepts (Corporate Creed).

The Toyoda Precepts will always remain as the cornerstone of our business operations.
Keeping the precepts in mind, the TICO Group will continue to operate with the founding Textile Machinery Business as its base and the Automobile and Materials Handling Equipment/Logistics businesses as its two pillars.
The TICO Group is determined to take on challenges to create new value that anticipates customer needs for zero emission, security and safety, etc. The TICO Group will thereby support industrial and social infrastructure around the world; the TICO Group will help make the earth a better place to live, enrich lifestyles, and promote a compassionate society.
Vision 2030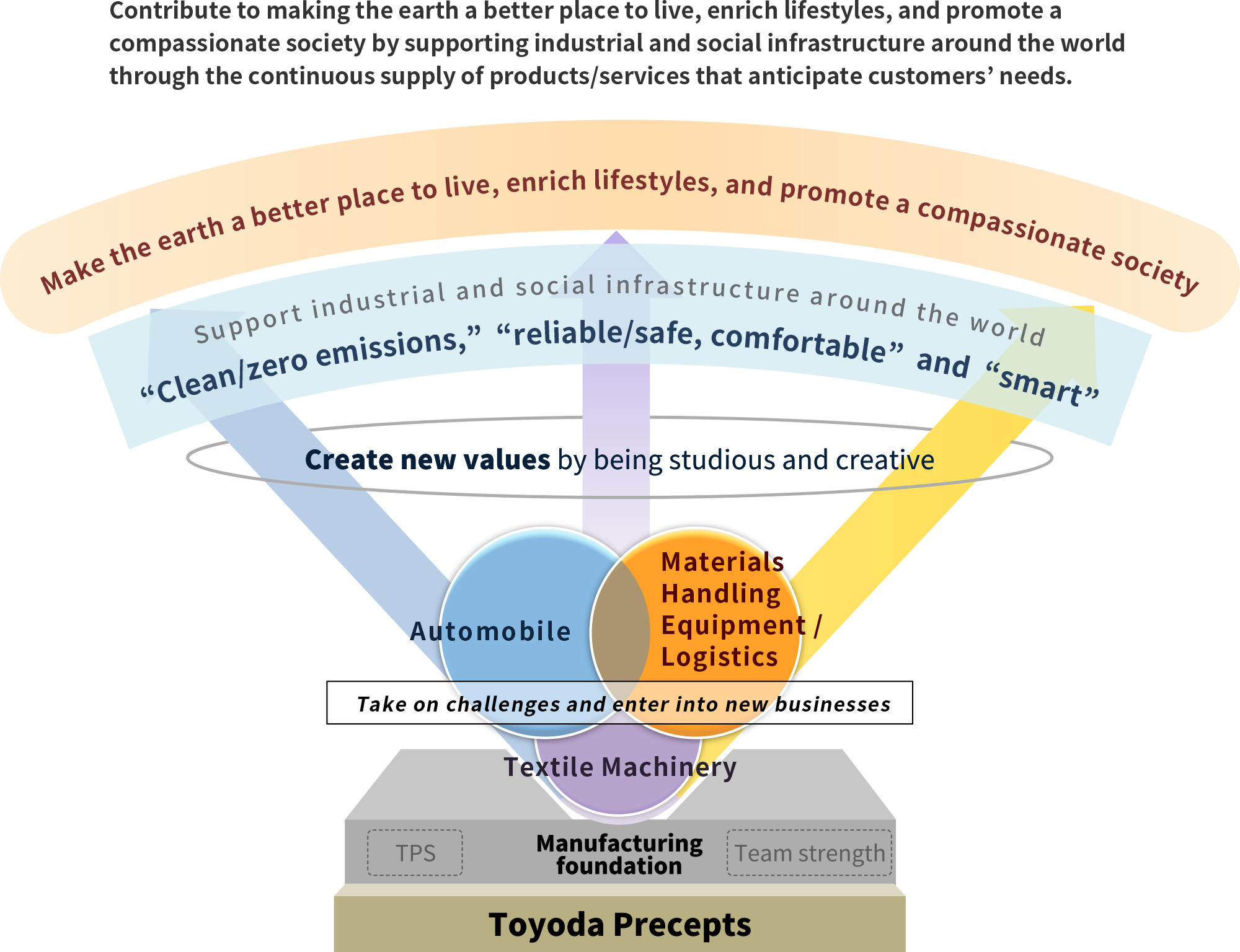 Realization of a sustainable society
TICO Group contributes towards the achievement of the United Nations' Sustainable Development Goals (SDGs) by striving to resolve social issues through corporate activities.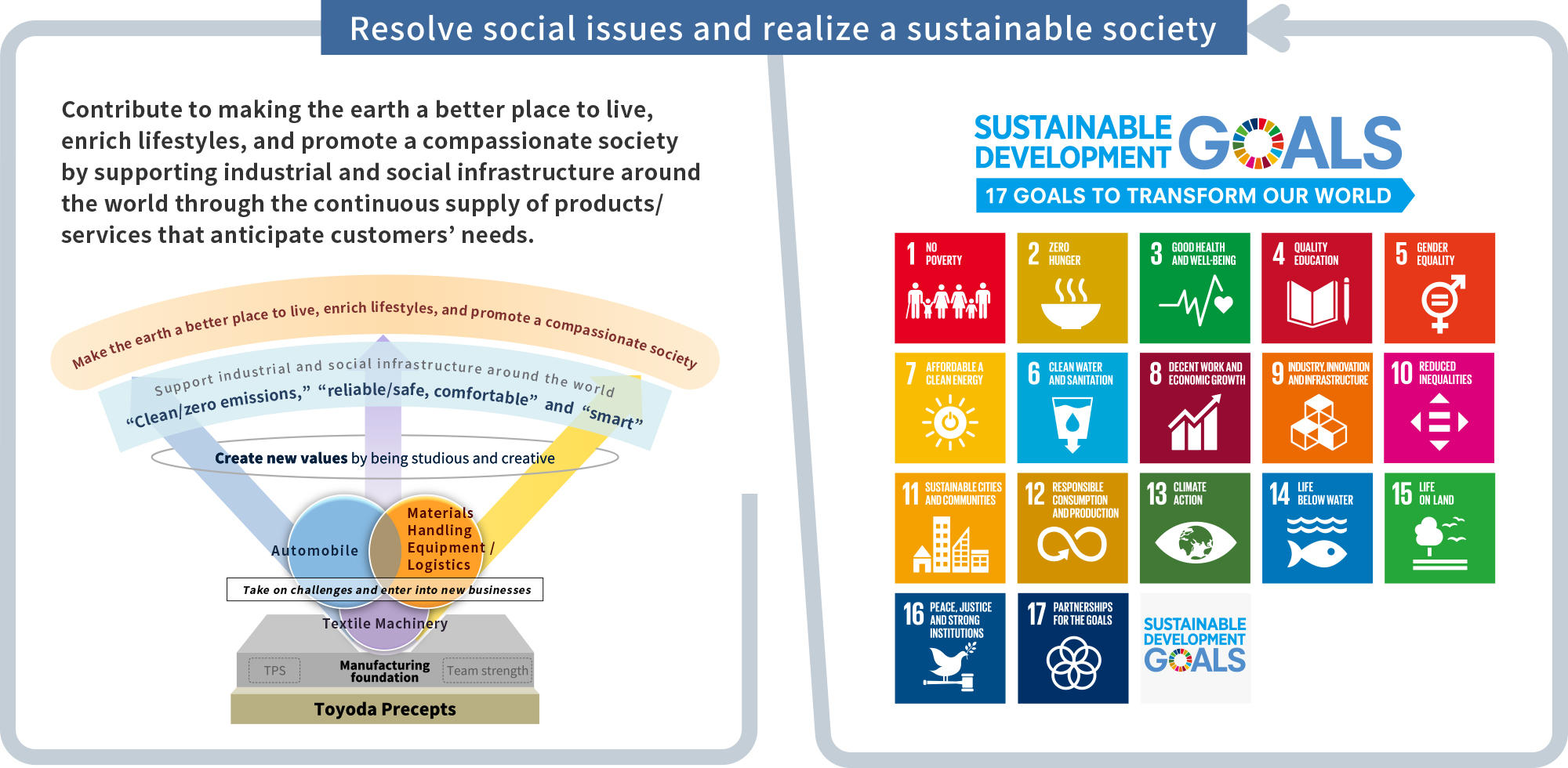 Numerical Targets