Toyota Industries was founded in 1926.
Among our widely diverse products, air-jet looms, lift trucks, and car air-conditioning compressors
are our world-wide best sellers.*
The compressor business began mass production since 1960.
And this year, we have achieved a cumulative production volume of 500 million units, boasting a
global market share of 43%.*
Within the booth you can see the structure of the compressor and how the technology of our
compressors have evolved.

*In-company estimate


Do not miss the projection mapping displayed on the 400 objects that imitate a compressor.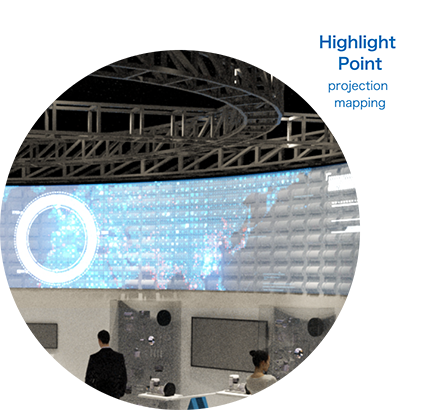 Press briefing summary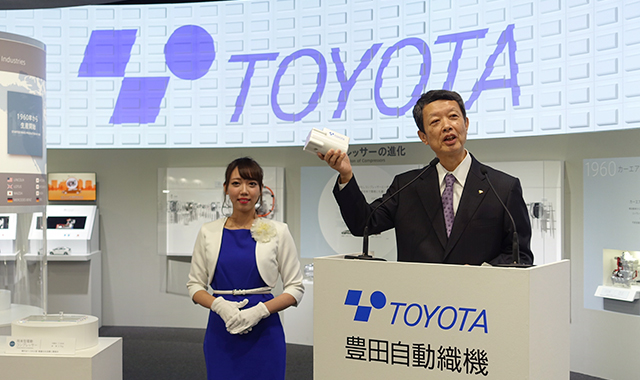 We held a press briefing on Thursday, October 26th.
Press briefing summary

1. Exhibit overview


This year spotlights car air-conditioning compressors, from design to latest technologies.

2. Introduction of compressor business

1) TICO continually develops world-first products and leads the industry in environmental technologies for higher fuel efficiency

(1) 10-cylinder swash-plate fixed-displacement compressor (1981)
 ・10-cylinder design was quieter and allowed for smaller, lighter designs
(2) One-way swash plate compressor with continuous variable displacement (1995)
 ・Controlling the compressor displacement reduced the burden on the engine and led to higher fuel efficiency
(3) Electric compressor (2003)
 ・Installed in the second-generation Prius from Toyota Motor Corporation
 ・World-first electric compressor adopted for a mass-production vehicle
(4) Electric compressor with a gas-injection function (2017)
 ・Installed in the new Prius PHV from Toyota Motor Corporation
 ・Heat pump heating is possible without operating the engine even at below-freezing temperatures

2) TICO compressors are the brand of choice for 60 auto brands worldwide; TICO has a 43% global share; cumulative production of more than 500 million units

 ・Since compressor production started in 1960, TICO has expanded its compressor business by leveraging an extensive lineup, superior technology and quality

3) Compressor business sales of ¥334.7 billion in the fiscal year ended March 2017

 ・Compressor sales account for about 20% of TICO's overall sales

3. Compressor business future

Electric compressors are becoming more sophisticated with rapid advances in vehicle electrification

1) Higher efficiency: Raising EV efficiency

2) Quietness: Better comfort inside cabin

3) Mountability: Improving the flexibility of vehicle design

<Features of future electric compressors (concept model)>

・Aiming for development by 2025
・Half the size and weight of current models

Booth layout

Toyota Industries Booth : East Hall 6 , E6401

Content