Storage Equipment
Toyota Industries develops and manufactures storage equipment that excels in functionality, operability, and safety while offering a flexible approach to dealing with changes in the distribution environment. This diverse lineup includes products to meet all customer needs, helping to achieve reliable and optimum product storage management.
Stationary Rack/Fixed Type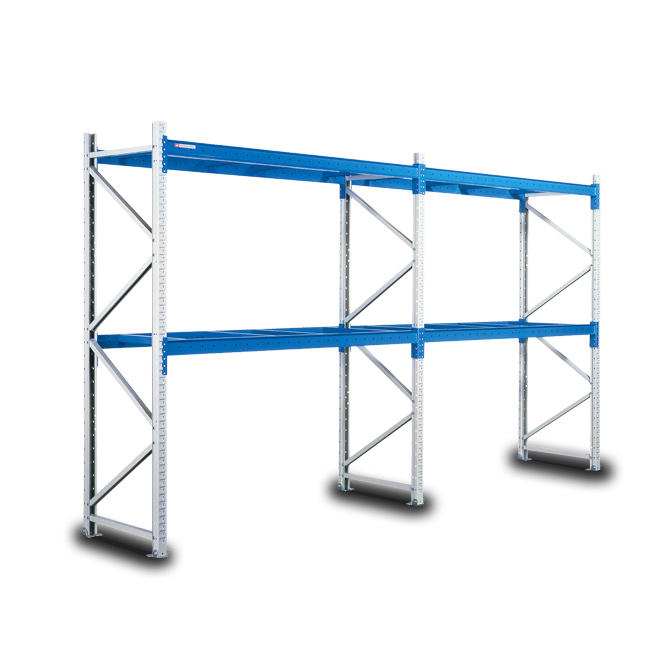 The stationary rack is a general-purpose rack with the ability to respond flexibly to changes in the amount of product being shipped. Offering superior durability and outstanding construction, it is available in many variations such as heavy-duty rack and cantilever rack styles.
Nesting Pallet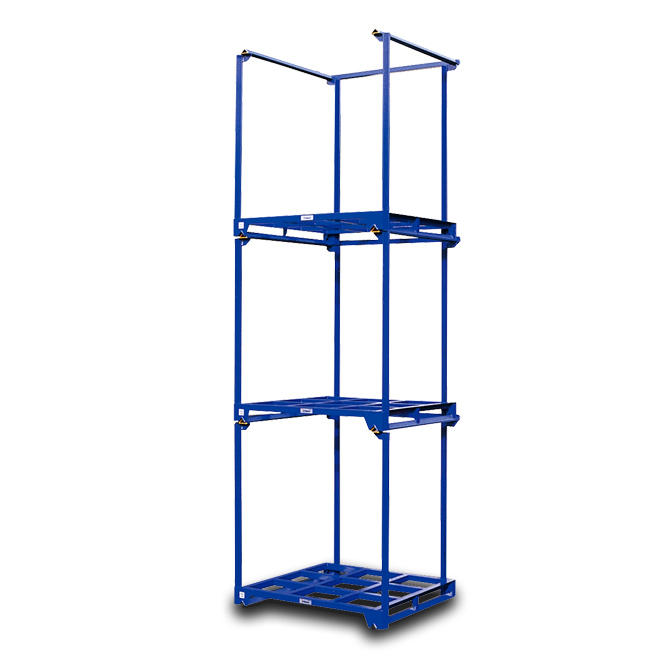 The nesting pallet is a pile up type rack. Since the racks can be seperated, it is best suited in applications where the layout may change frequently. Its adoption of collision-resistant lambda-shaped steel gives it excellent resistance to earthquakes.
Mobile Rack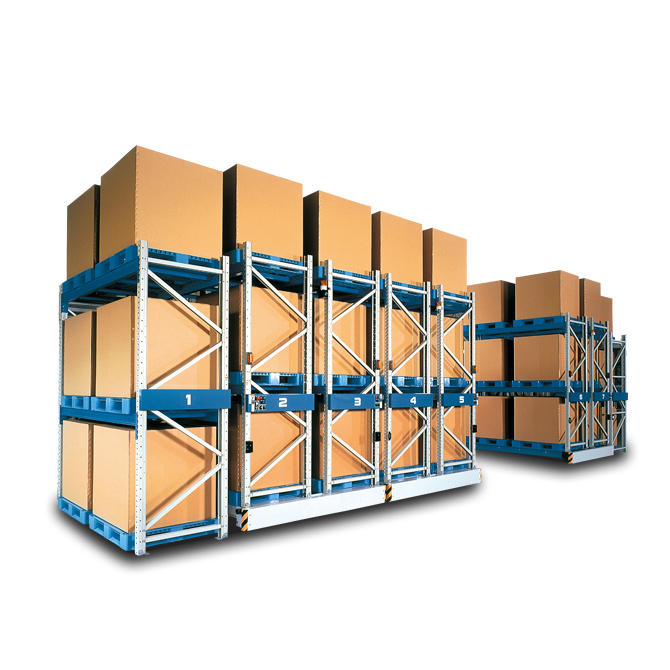 The mobile rack makes possible significant reductions in stocking and shipping time as well as facilitating efficient product storage. Because it does not use rails, the floor can be completely flat allowing reach trucks to pass freely.
Automated Storage and Retrieval System (Rack Sorter/Pallet Type)
Vertical storage of products that pose inventory management challenges and which are stocked and shipped on a frequent basis can help make for more effective use of space as well as better storage and management. This system supports applications involving everything from large and heavy items to small and light items.
Note : Some of these products sharing in this page can not be sold in some areas (countries), so please contact the local dealers in your area for details.