Conveying Equipment
Toyota Industries develops and manufactures a variety of conveying equipment that helps customers achieve efficient warehouse management and operation. In this way Toyota Industries contributes to the creation of flexible automation systems that incorporate products such as automated storage and retrieval systems and automatic guided vehicle (AGV) systems.
Automatic Guided Vehicle System "Key Cart"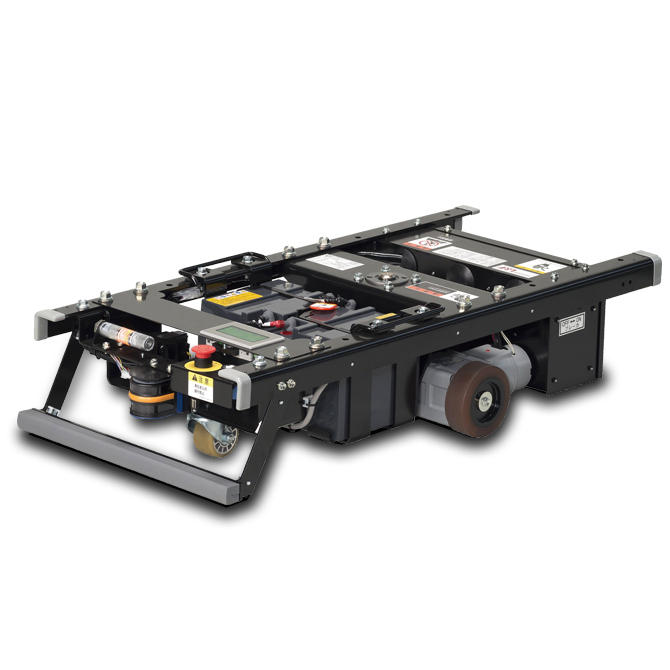 An entry model with easy settings and a reasonable price, it can be utilized even in plants and warehouses that had given up introducing an AGV system. It can be used easily by customers as a key to kaizen (continuous improvement).
In addition, with various options available, the enhanced functionality also makes it possible to be used as a higher class AGV system.
Automatic Guided Vehicle System "Tugcart"
The high-powered Tugcart is low-deck and compact. It can be used in place of automated conveyance trucks or conveyor belts for moving assembly work benches. The guidepath can be formed simply by laying down magnetic tape. Therefore, creating the running course and making layout changes is very easy. It also means that the Tugcart is flexible enough to respond to changes in the work process.
Automatic Guided Vehicle System "Road Sorter S"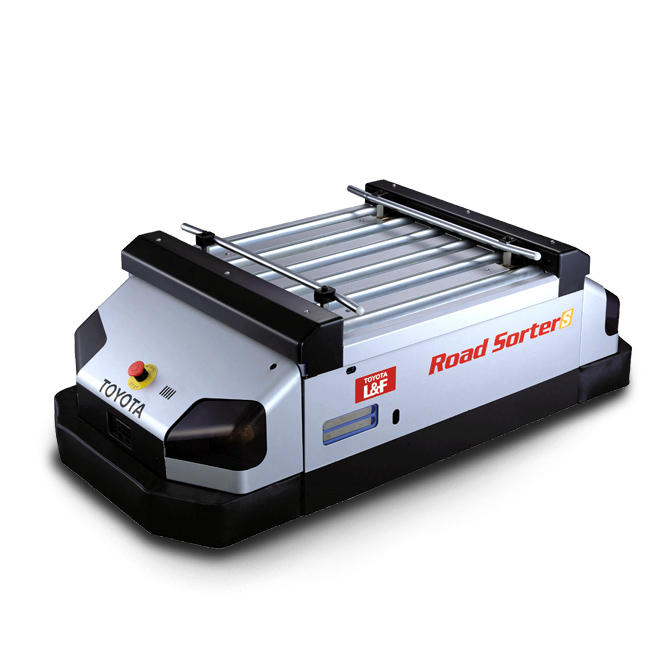 The Road Sorter S provides flexible solution for many applications with its high operability and easy maintenance. Options such as rapid charger are available to meet diverse applications.
High Speed Rail Guided Vehicle System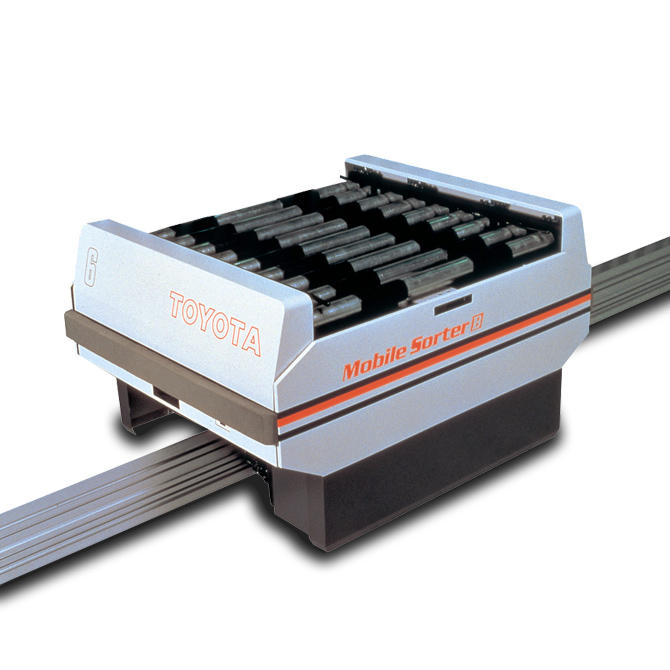 In combination with the Rack Sorter, the Mobile Sorter provides high-speed sorting and conveyance for any line. It is available in a 1,000kg capacity type as well as a 50kg capacity type. (Pictured is the Mobile Sorter B.)
Automatic Guided Lift Truck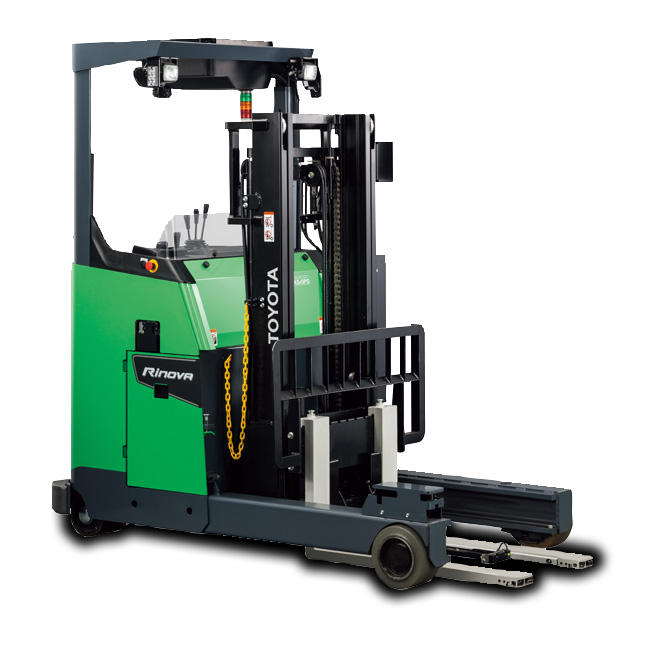 The Automatic Guided Lift Truck enables fully automated pallet transport, conveyance into and out of cargo facilities and insertion and removal of stock from racks. In addition to 6 models from 1-3t, a variation of attachments are also available to meet wide variety of needs.
Automatic Guided Pallet Truck
The Automatic Guided Pallet Truck provides automatic transportation of pallets that have been stored in direct contact with the floor. This truck is very maneuverable and provides a superior solution for use in confined spaces. It is a multi-functioned truck which provides loading, conveying, and also lifting.
Note : Some of these products sharing in this page can not be sold in some areas (countries), so please contact the local dealers in your area for details.