Cleaning Equipment
Toyota Industries is hard at work developing and manufacturing environmental maintenance equipment, such as our floor cleaners, which allow easy cleaning of floor surfaces in factories, office buildings, and train stations.
Floor Cleaning Equipment "High Sweeper"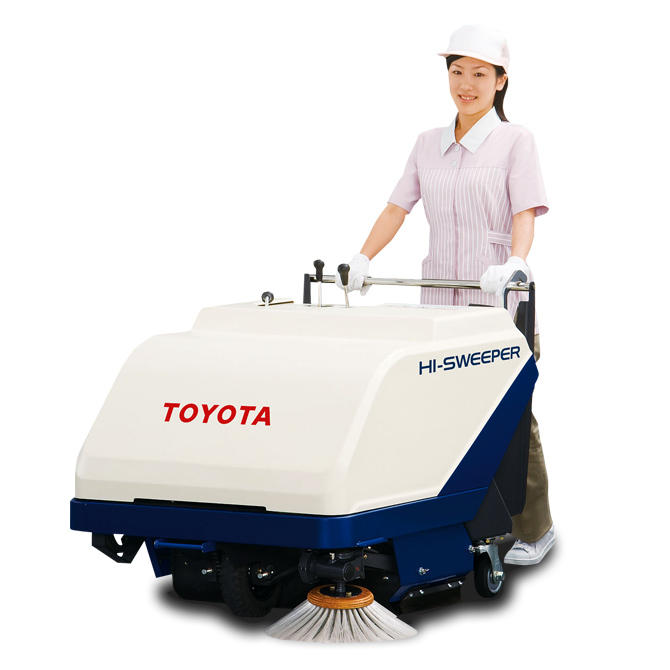 The High Sweeper provides superior washing capability, allowing it make fast work of even large spaces with easy operability.
Floor Cleaning Equipment "High Washer"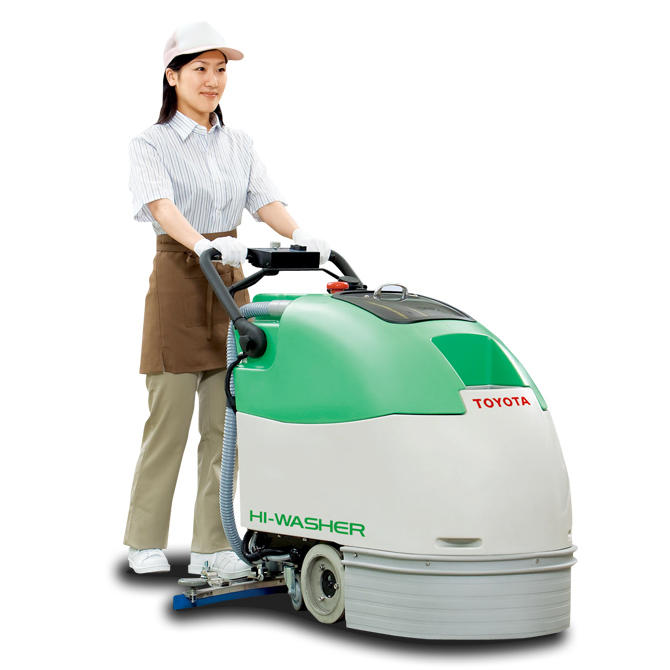 The High Washer will clean workplace floors quickly via its three available functions: cleaning fluid sprayer, brushing, and dirty water collector. It provides powerful cleaning with its three level pressure mode that increases the brush pressure, while its V-shaped squeegee ensures that no dirty water will escape collection. Two types are available, a hand push type and a self-propelled type.
Note : These products are available only in Japan.