AICHI Products

Find more about AICHI's sales network and products.
Product Information
Truck-Mounted Aerial Work Platforms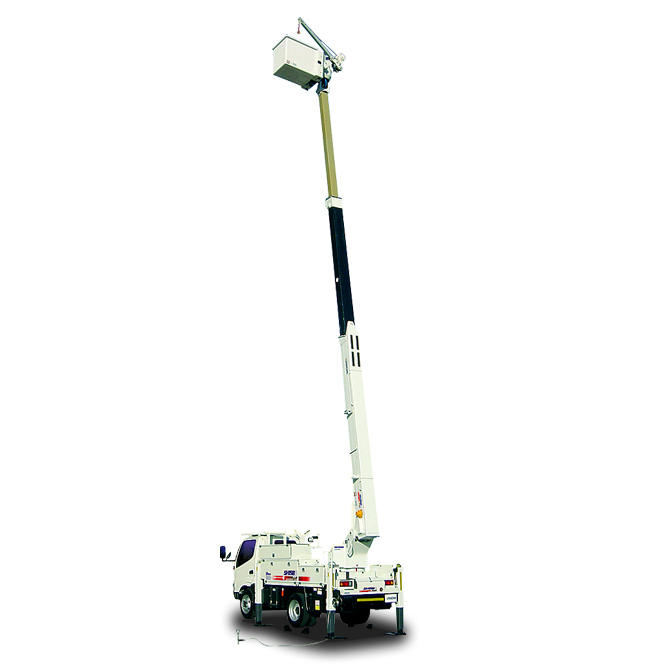 Equipped with a FRP bucket and insulated boom, it is ideal for electrical work.
This is an improved version of the SH-15A which earned high praise on the electrical utility worksite due to its operability and high load carrying capacity. Improvements were made with a focus on work efficiency and ease of use after careful consideration of our customers' comments. A new function to prevent mistaken operation of the boom lever was added to further improve safety, and other improvements simplified start of work inspections and diversified the winch storage methods.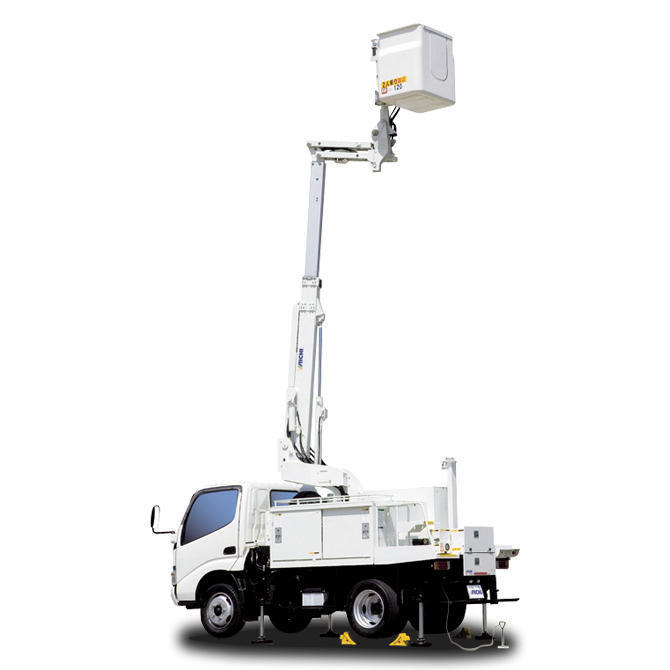 Developed from the concept of "Heartful & Safety, the aerial work platform that is kind to people".
In order to answer our customer's needs for a utility truck that is "safe, easy to use, and provides even greater peace of mind" we developed this truck from the concept of "Heartful & Safety, the aerial work platform that is kind to people" so that it could be easily used even by women and older people. This new truck carries on the tradition of safety and ease of use from the previous model while meeting the needs of our customers even more completely thanks to its various enhanced options.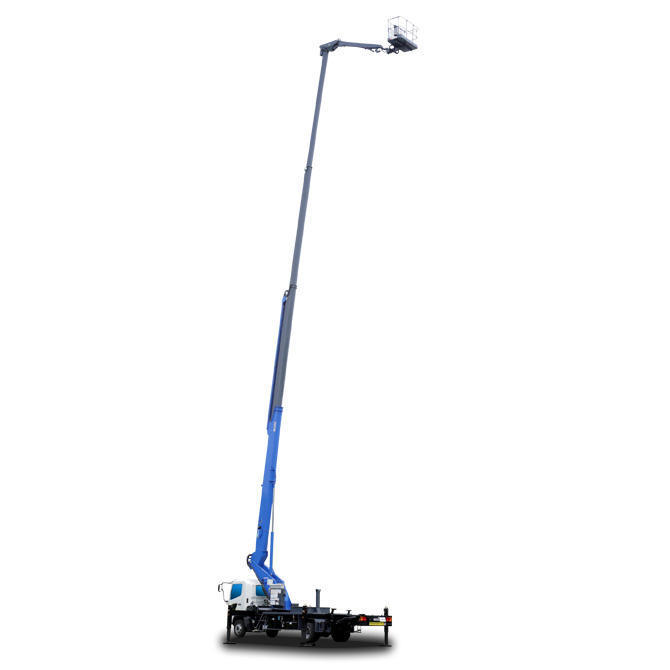 A 30-meter class aerial work platform that can be operated by Japanese medium-sized motor vehicle license holders
This 30-meter class aerial work platform is equipped with a bending arm at the tip of the boom. It has been designed to work at greater heights and distances than before. It can be operated by Japanese medium-sized motor vehicle license holders as the total vehicle weight is less than eight tons, and the overall vehicle width and outrigger outreach is the same as our 27-meter class aerial work platforms. The compact body of this vehicle, which has a total height of 3.3 meters or less, contributes to easier and efficient usage.
Self-Propelled Aerial Work Platforms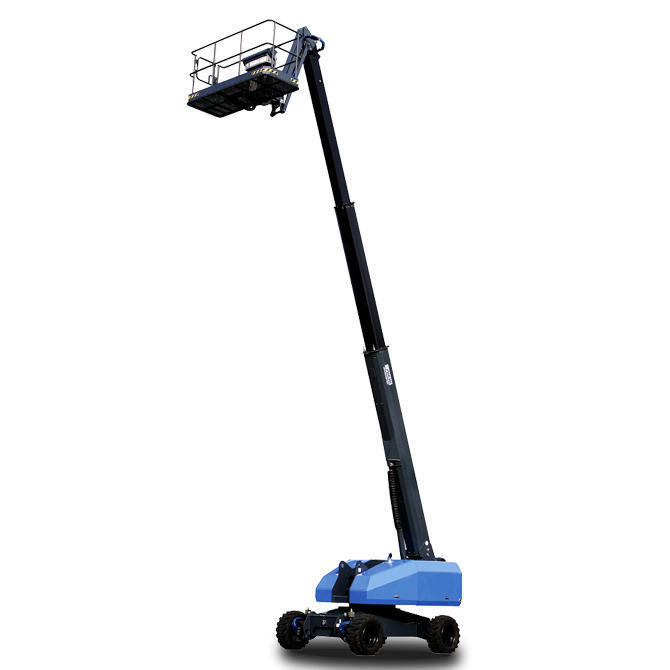 A wheel-type aerial work platform with a compact body, making it ideal for construction work.
With a maximum height of 14 meters, this wheel-type aerial work platform is well suited to shipbuilding and construction site work, and a wide variety of maintenance work. Its running speed in the storage position has been improved over previous models, allowing work to be carried out efficiently while moving across wide areas. Ease of use on the worksite has been improved by mounting an arm with a retractable head, and maintaining a low overall height. Additionally, various means have been used to make it easier to carry out daily maintenance.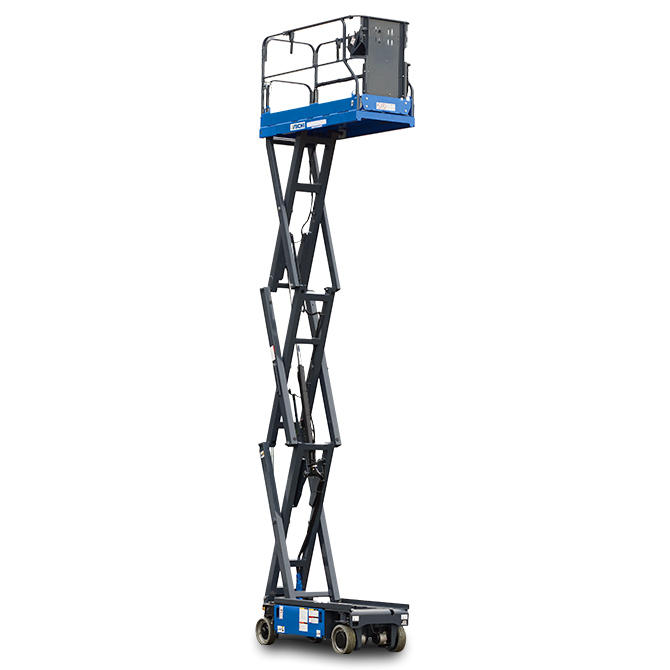 A compact wheel-type scissor lift platform that is easy to use and is suitable for indoor work
This wheel-type scissor lift, with a maximum height of 5.72 meters, is used for indoor worksites, including equipment and interior work as well as maintenance work. The lowest floor height and overall height of the vehicle is lower than the previous model, and it's more compactly and easier to climb into the vehicle. It's equipped with the maintenance free battery which doesn't have to be water refilling. The temperature correction function is adopted to a charger, and the life cycle of the battery is improved.