PCU-Related Product
Direct-Cooling Device for Power Control Unit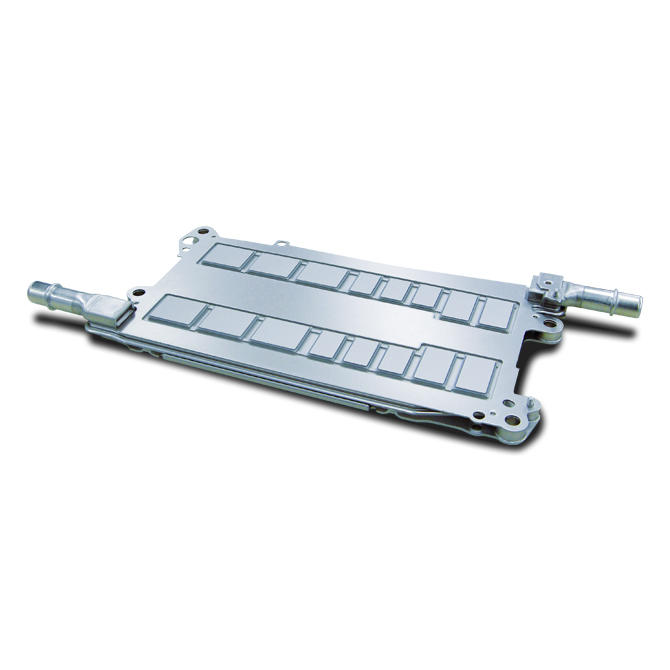 The PCU increases the voltage of the hybrid battery and converts it from direct current to alternating current via the inverter in order to drive the hybrid motor.
Controlling the heat from the power semiconductors that make up the PCU was previously a significant technical issue. However, Toyota Industries has adopted a direct cooling system utilizing unique technology to reduce the heat resistance of the cooler, thereby greatly improving its cooling performance and enabling the use of a more compact PCU.
This technology has received recognition from Toyota Motor Corporation, winning their project award for fiscal 2008 (Technology Section).